Version Played: Android (free) – Also available via itch.io ($1 minimum)
The latest game in Kuneko's planned series of minigames launching throughout 2020, Minecart II is a first person jaunt through a mine in a runaway cart. It's a simple, straightforward affair and, though ad supported like other Kuneko games, the ads feel far less intrusive this time – and don't kick in if you crash too soon after watching the last one (an issue I found with Kuneko's previous game, No More Gnomes, is that 30 second ads would play even when rounds lasted a few seconds, rendering it extremely difficult to get better at the game). This issue, of course, doesn't apply to the itch.io version, which costs $1 minimum and has no ads.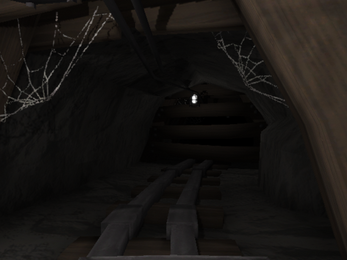 The game itself – as you can see from the screenshots – is somewhat dark, however – and, despite the simple gesture based gameplay, can sometimes feel pretty difficult as obstacles (being randomly generated) can feel like they come out of nowhere at times, giving you very little time to react.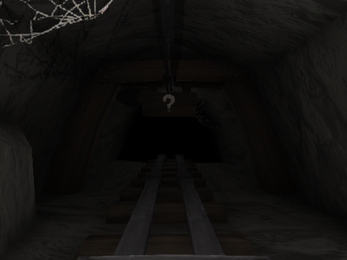 However, as a free game it's a fun little time filler and, as always, I'm impressed with the music and the fact that Kuneko seem to be able to create so many different titles with a variety of settings in such a short space of time – I can't wait to see what they come up with next.
I'd be forever grateful if you're able to support me via: Ko-Fi.com/geekmid or PayPal – I earn no income from the blog, so any donations are gratefully received and assist me in keeping my writing dream alive, helping me to keep the website running and to bring you fresh new content on a daily basis. Thanks for reading – I truly appreciate it!
All donations are gratefully received and will help me keep the lights on here – as well as help to keep my writing dream alive! Please be aware though: there's no pressure. I just hope you've enjoyed reading my article!