Rollin' Eggz is a simple game of egg catching – and sometimes avoidance – for younger players, now available to download from the Nintendo Switch's eShop.
Rollin' Eggz has three game modes; each of these modes sees your character – a Fox, initially, but a few more are available to unlock with points collected from play – holding a basket under the chutes of chickens ready to lay eggs, with the objective being to catch them. Points are scored for each egg caught and a life is lost for each missed. Gold eggs give you points and restore life too. Rotten eggs, which are black, cause the player to lose a life if caught. There are even bombs, which add further danger into the mix.
You play until you lose all of your lives; there are other game modes – as well as Rolling, there's Raining (pictured above) and Rainbow, in which you can only collect the correct colour egg (as shown on an indicator at the top of the screen, which also lets you know which colour you'll need to collect next).
It's a very simple game and is very evocative of classic Nintendo Game & Watch games – the Egg G&W version, in particular, seems to be the most direct influence – as you can see below.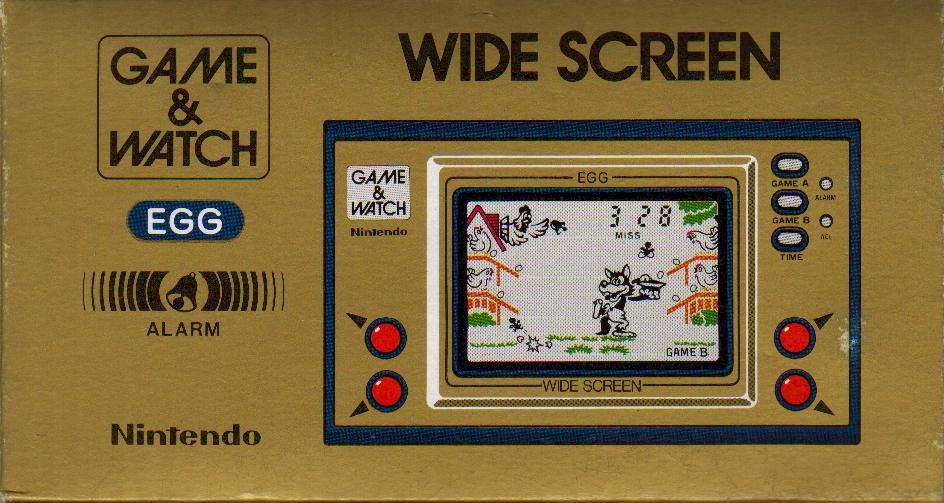 This is by no means a bad thing, though it does mean that older gamers are likely to tire of the somewhat repetitive gameplay rather quickly. There is a harder difficulty level included to raise the stakes; this adds complexity to the controls, rather than to the game itself – and proves to be incredibly challenging!
The bright graphics and jaunty sound, along with the simple gameplay, ensure that Rollin' Eggz will most likely appeal to younger gamers, but older players aren't likely to get much mileage from it – as much as it does offer a more challenging way to play and the welcome, albeit short, burst of nostalgia.
(Thanks to https://twitter.com/GrimTalin for providing the code for review!)
If you've enjoyed reading this – or any of my other content – it'd be much appreciated if you're able to share this article via social media. I'd also be forever grateful if you're able to support me via: Ko-Fi.com/geekmid – which would assist me in writing even more content just like this. Above all else though, thanks for reading – I truly appreciate it!