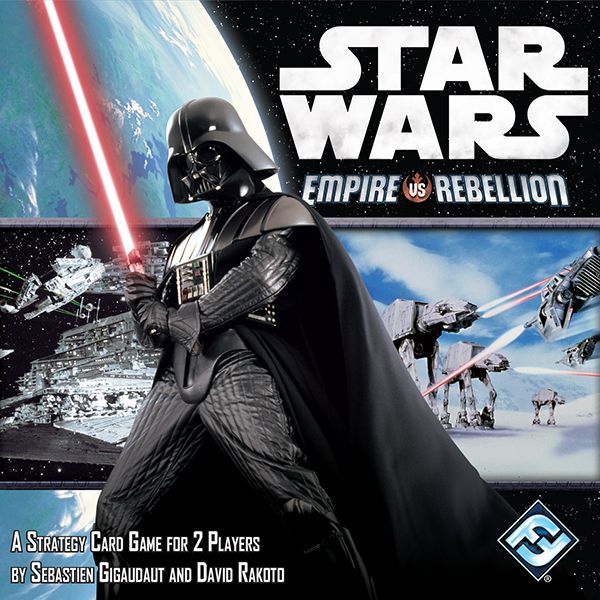 I'm a few days late with this one, considering that Star Wars Day was on Monday – but I thought it was well worth covering anyway.
A small card game with a surprising amount of theme and playability, Star Wars: Empire vs Rebellion is a relatively straightforward battle between two players for control of events that have occurred throughout the Star Wars saga.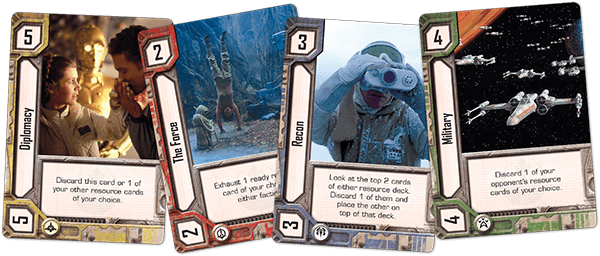 Players have a deck – containing characters and resources – which they can play from; each has a power value which is used to contribute towards winning the struggle for the current event card. Event cards have a power value and in order to win the event, players must have a power total in play closest to the event's value without going over. Once both players pass, their power totals are calculated and the winner claims the event card, which also shows a victory point total. The first player to reach seven victory points wins. Simple stuff.
There's a few extra mechanics to be aware of; each player chooses a hidden strategy before competing to win the event, for example (this can change or modify the outcome of the struggle). There's also a limit to the number of cards that can be played by each player on different events, which makes things a lot more challenging.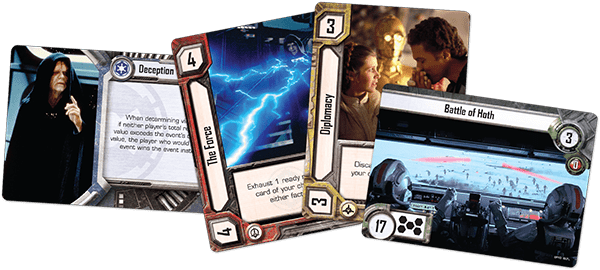 The most interesting mechanic to me was that of playing cards; players don't have a hand – instead, to play a card, one must be drawn and then immediately played – giving the game a push-your-luck element that's quite refreshing and unusual for a game of this nature.
It's a very quick game and tends to be very back and forth with the central 'struggle' mechanic. It's easy to learn – though a few of the concepts aren't particularly well explained in the rules – and pretty addictive. The cards are decent quality and illustrated with images from the original trilogy – which, surely, is everyone's favourite?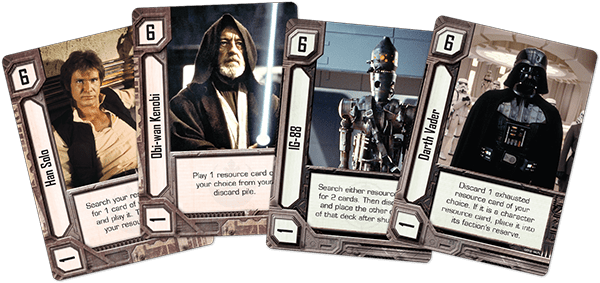 It's a great little game in a small package; though not that easy to learn, the rules do at least isolate the central struggle mechanic in the tutorial to make things a little quicker to grasp. It's two player only, but it's sometimes difficult to find a non-CCG type card game that's highly tuned as a two player experience, so this wasn't a negative for me. Empire vs Rebellion is definitely a great choice of game for Star Wars fans looking for a compact, fast and lightly strategic tabletop game.
Enjoyed what you've read? Want to support my blog? There's no pressure of course, but every penny helps to keep this site running, as I earn no income from my writing here. If you did want to support the site and my writing, you can do so at either of these links: Ko-Fi.com/geekmid or PayPal. Any donations are truly appreciated, but so is the fact that you took the time to read my articles. Thank you so much!
All donations are gratefully received and will help me keep the lights on here – as well as help to keep my writing dream alive! Please be aware though: there's no pressure. I just hope you've enjoyed reading my article!