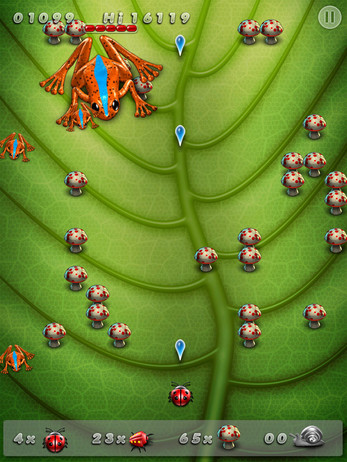 Celebrating the talent in the development community of Flensburg, Germany, the FlensGameDev Creators Bundle – now on itch.io – brings together fifteen different games, with a minimum cost of just $5 for the whole bundle.
There's the Centipede-esque Hummingz, which marries the classic single screen shooting action of the Atari arcade game with some brilliantly detailed and naturalistic visuals. It's easy to pick up, impressively fast and very smooth – featuring varied enemies, giant boss battles and bonus waves, it's an excellent inclusion and well worth playing.
Also featured in the bundle is the brief narrative experience Call of Anxiety, in which your anxious avatar has an SMS-based conversation with their anxiety. It's a worthy, albeit very short, experience – which raises awareness of the difficulties faced by people with constant social anxiety.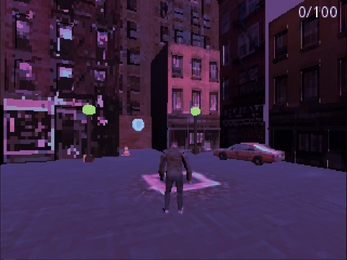 Momentum Mori is a PS1-style 3D platformer in which your character speeds around a city at sunset, collecting 100 suspicious-looking pills – accompanied by an excellent synth-led soundtrack. It's fast, straightforward and very addictive – with some of the pills being very elusive indeed, though it's a short game it's certainly quite a challenge to collect them all.
Jumping Bob is a cute looking test of timing, in which your little cube with legs (and a top hat) must perfectly time his jumps through the walls he's running towards. Cute it may be, but it's also extremely challenging to get the timing right. Colourful and nicely presented (the score and life totals appearing on walls either side of your character is a nice touch), it's still a Beta version, so hopefully the difficulty in reaching the higher gaps will be adjusted as the final version is worked on.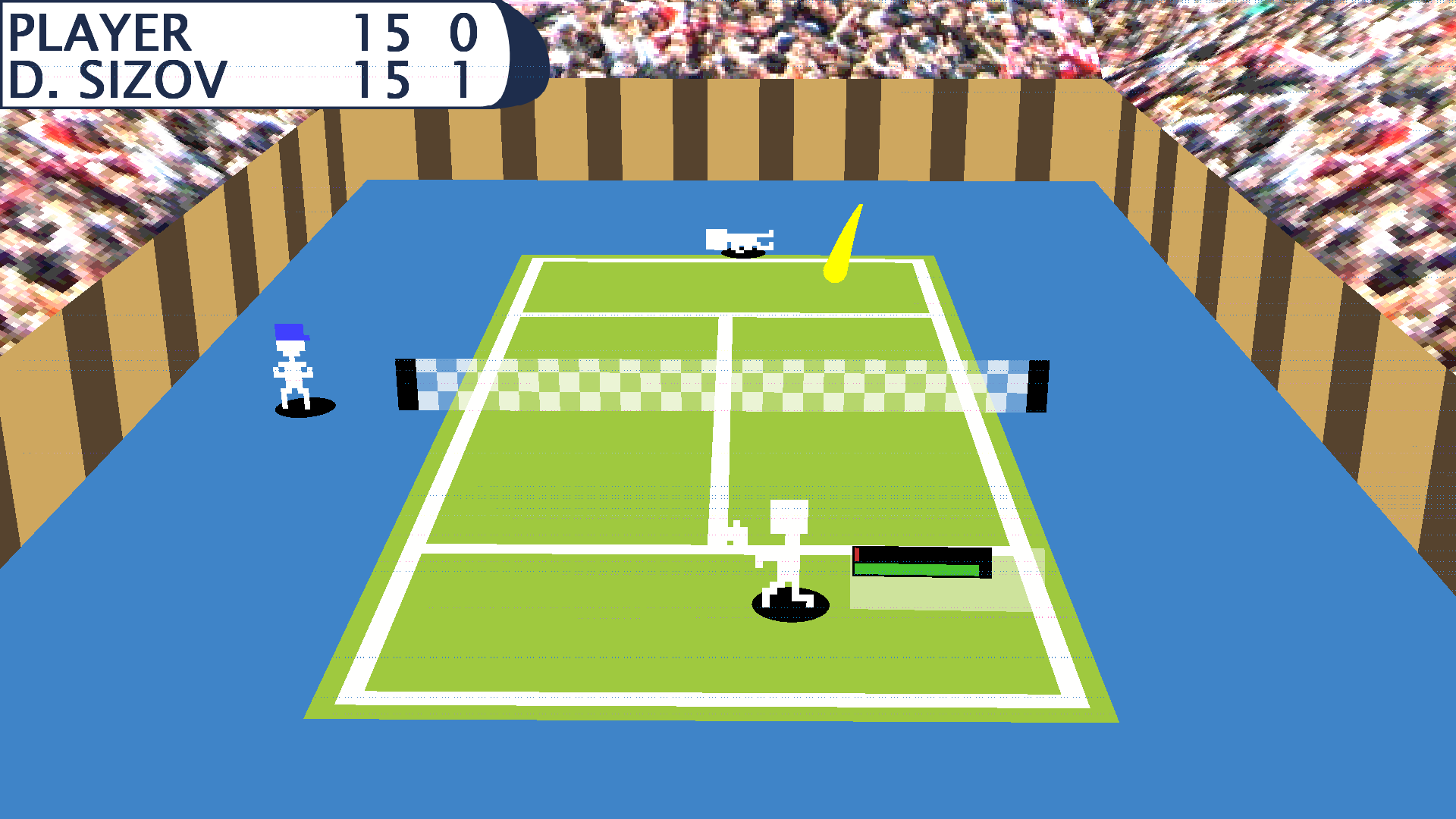 With brilliantly retro 3D and super responsive gameplay, Ace Tennis 64 plays a surprisingly decent and addictive game of tennis. The AI puts up a decent fight even on the lower difficulty levels too, with some extremely tight battles for supremacy to be had on the court.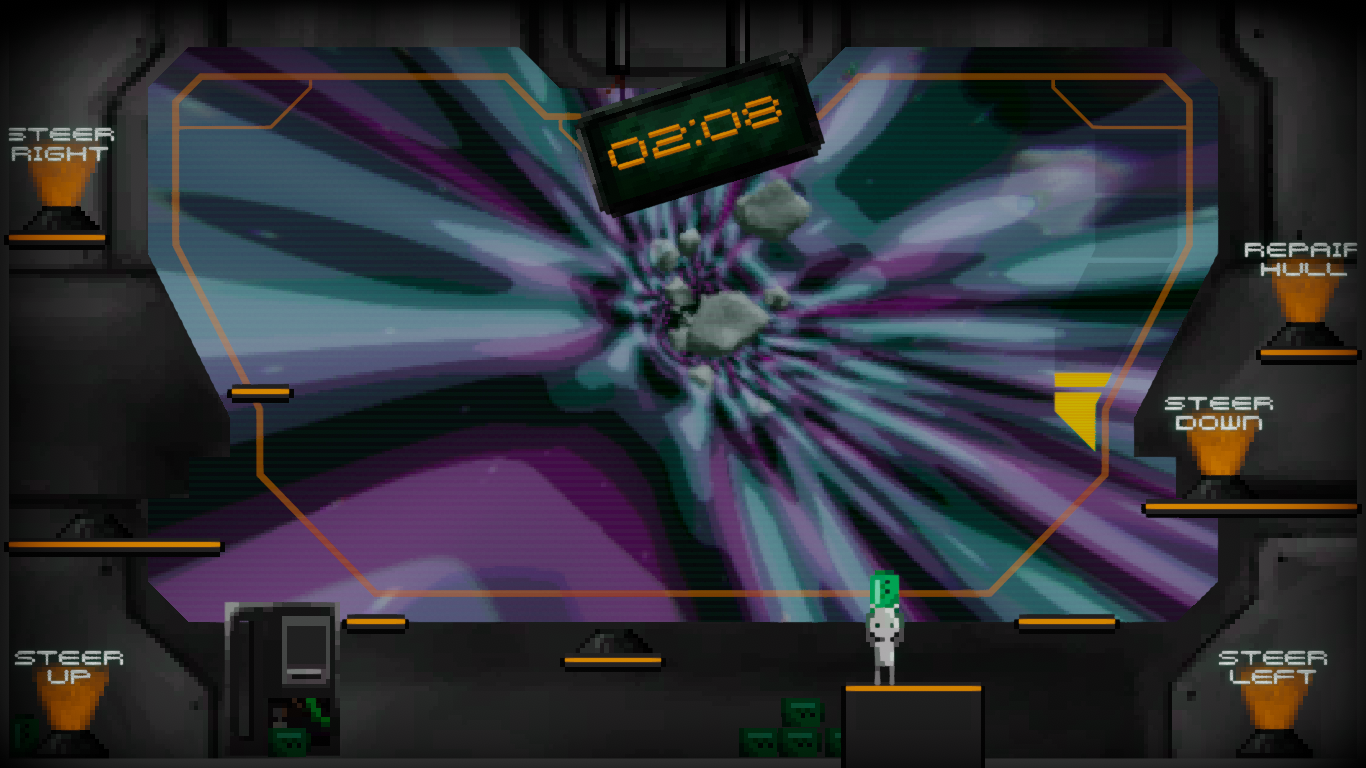 POWER PANIC is a neat concept; a platformer in which your little alien character is tasked with jumping between controls in order to steer its runaway spaceship through an asteroid field. With a three minute time limit and spaceship controls that keep switching around, it makes for a tense and exciting little game that has a great soundtrack.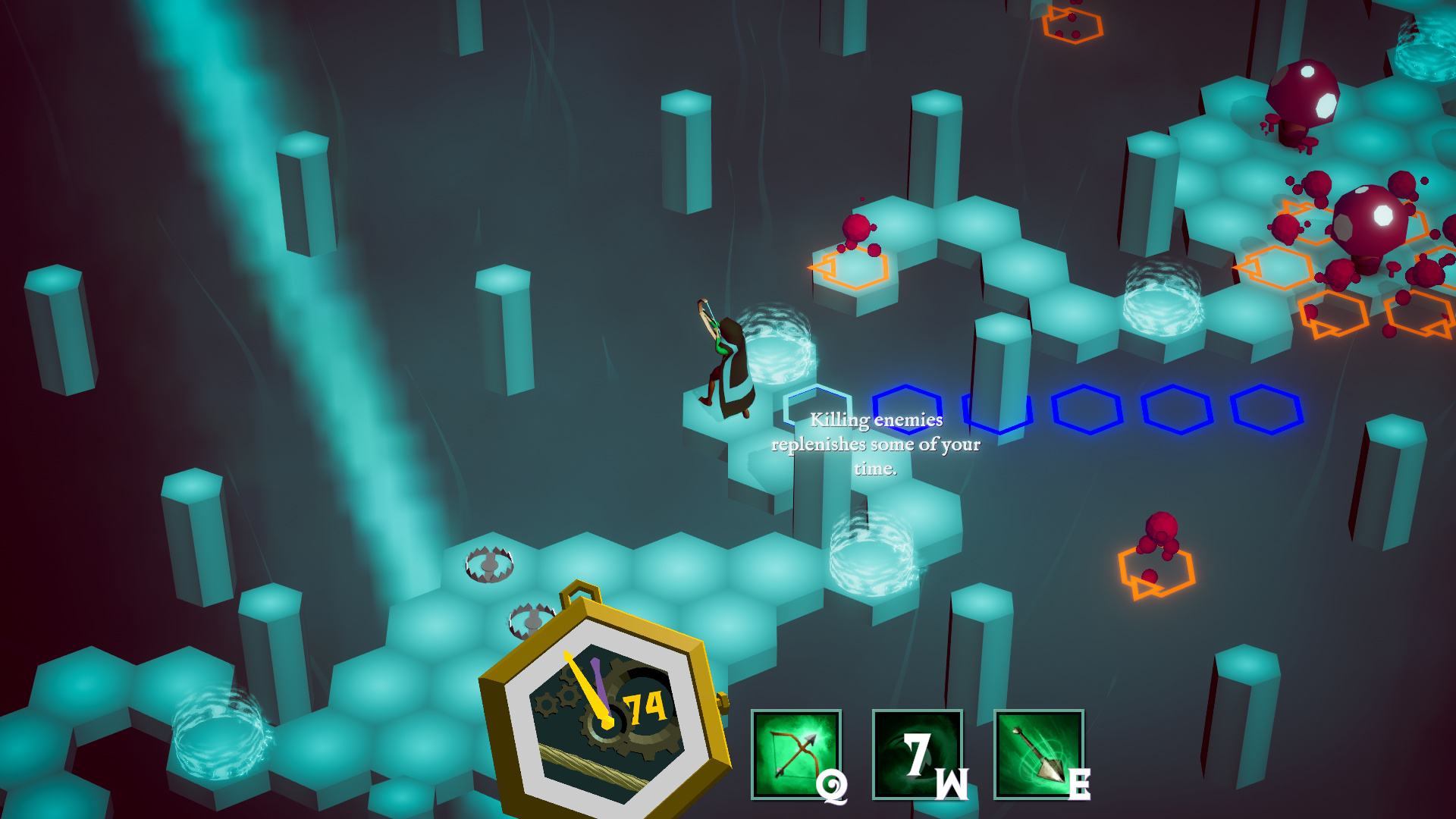 Chronomancy: Watchmaker's Curse is an addictive turn-based fantasy game in which your life force drains with every move you make – and even if you don't move quickly enough – which adds a layer of time pressure and tension to a normally laid-back style of game. It's an excellent idea and one which becomes incredibly compelling very quickly indeed.
AcChen is a tile matching game in which tiles can only be removed if they can be connected by a line; there's more than 60 levels plus bonus maps and even a 'Chill' mode, which removes the timer and score for a much more laidback experience.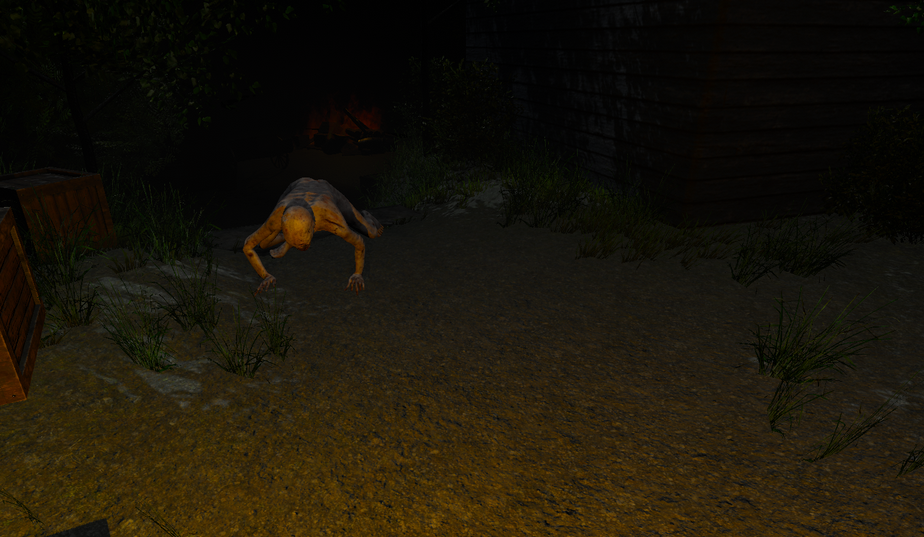 Grime & Gaslight is a spooky first person horror game set in Victorian London that has a great atmosphere and excellent sound design.
The bundle even includes the wonderfully chilled out, procedural photography game Shutter Stroll, which I've previously reviewed. Like a gentle, photo-based variant on the more spacebound exploration of games such as No Man's Sky, Shutter Stroll is a beautifully chilled out game that is well worth your time.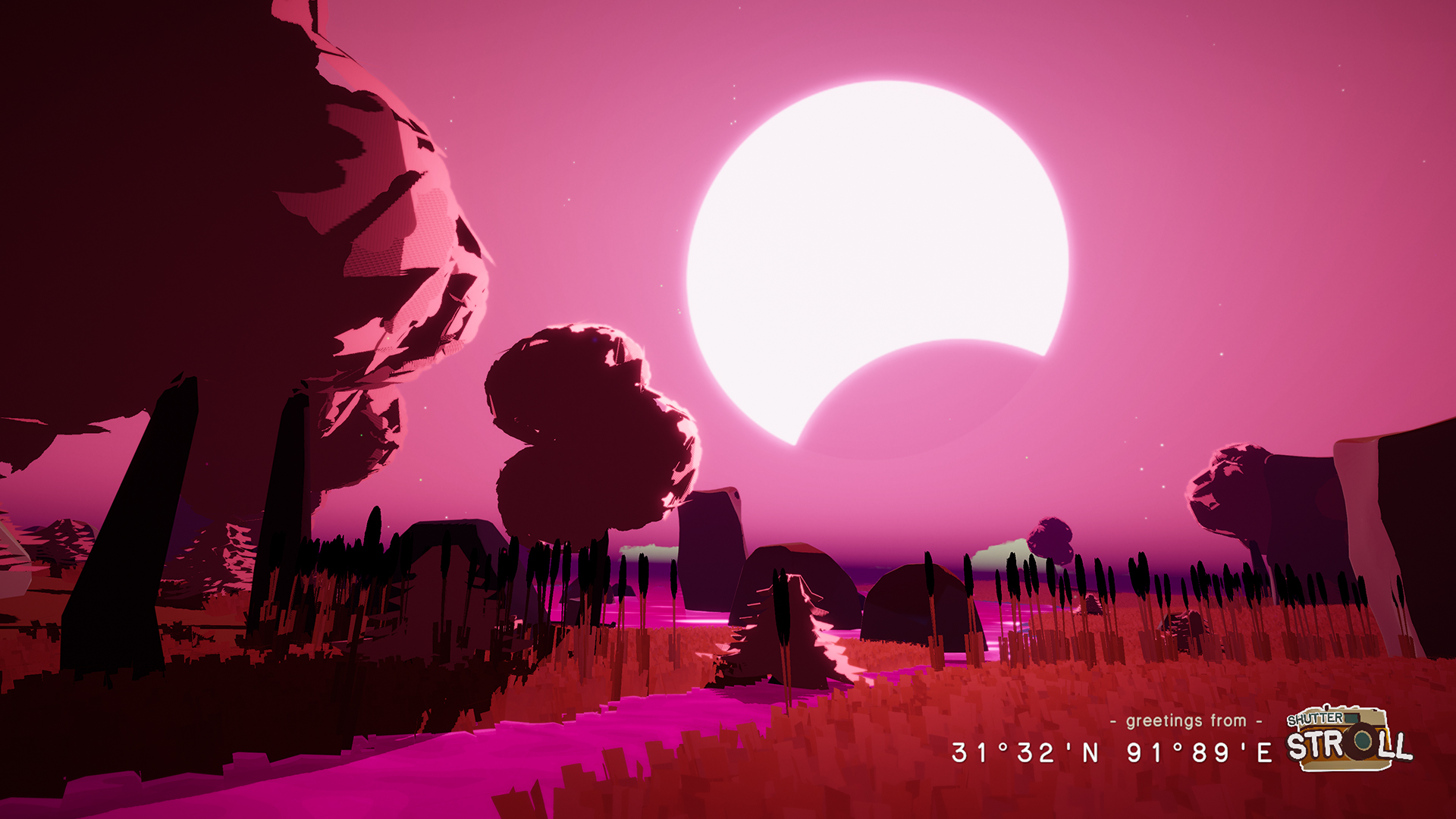 Also featured are co-op aircraft repair game Plane Stupid, decoding puzzle game Alien SIgnal, sweary cyberbullying interactive story The Aftermath, minimalist two player game core9000 and 3D fairy-themed adventure Lost Wings.
It's a hugely impressive, very varied bundle with an awful lot on offer for a price that's more than reasonable. You can find the bundle at the link here. Go check it out and support the creators if you can!
Enjoyed what you've read? Want to support my blog? There's no pressure of course, but every penny helps to keep this site running, as I earn no income from my writing here (though I may earn small fees from affiliate links posted on my pages).
However, I'd be truly grateful for any support that you could offer – and it's easy to do so at either of these links: Ko-Fi.com/geekmid or PayPal.
Any donations are truly appreciated – and I also appreciate you taking the time to read my articles. Thank you so much!
All donations are gratefully received and will help me keep the lights on here – as well as help to keep my writing dream alive! Please be aware though: there's no pressure. I just hope you've enjoyed reading my article!