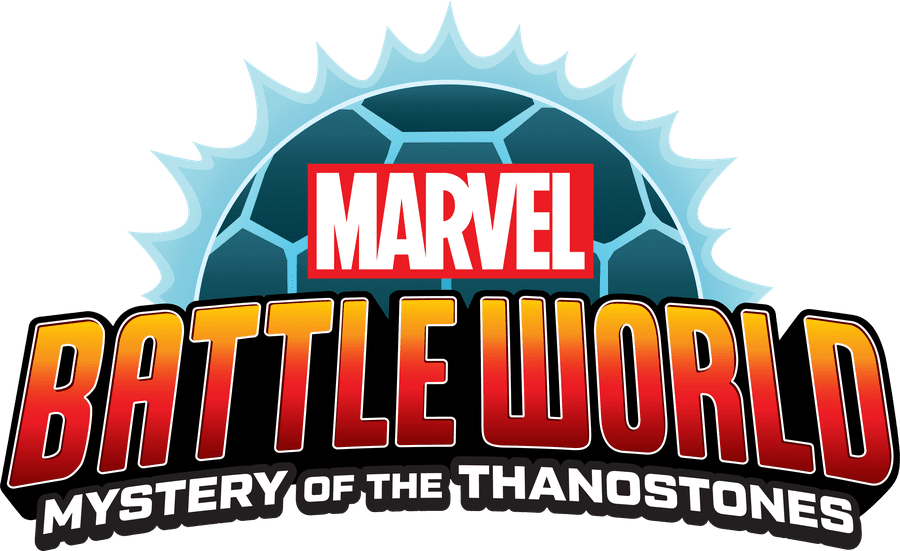 Far from a normal board game, Funko's Marvel Battleworld: Mystery of the Thanostones has a strong collectable element to its appealingly cute figures, as well as blind bag/box type mystery characters – with the endorphin rush of cracking open the egg-like Thanostones cleverly woven into the game's mechanics.
All a single player needs to play is a single pack too, making the cost of entry really attractive. If you want to play with multiple players or just have more options and variety, however, the best way of doing so from a value and speed perspective is to buy a Mega Pack, which contains a decent amount of cards and characters (including two contained in Thanostones), one of which is an exclusive Negative Zone Spider-Man that you can't buy elsewhere.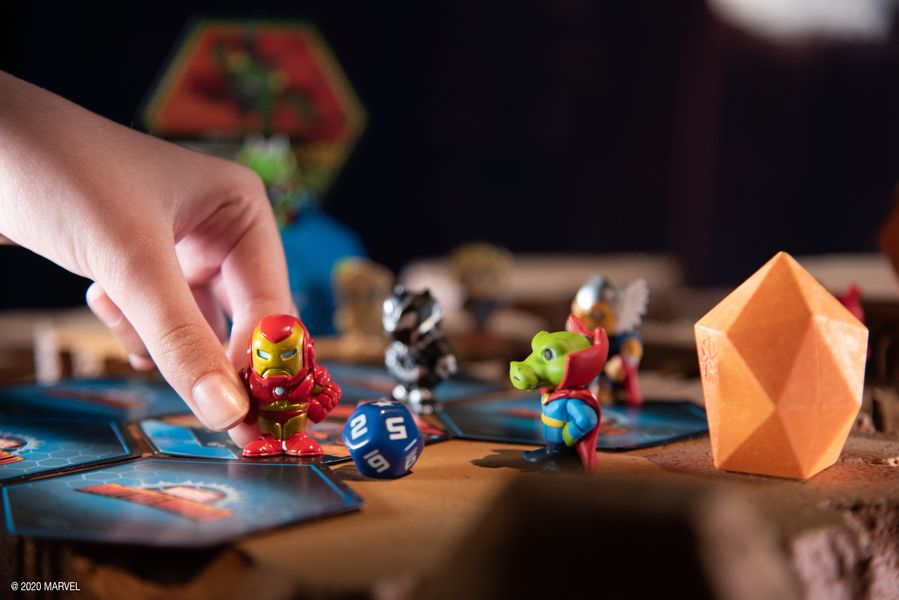 The game itself plays very quickly and though it relies a little too much on just rolling dice for my liking, there are ways to mitigate the luck with clever usage of the characters you have available. There's a few issues with the rules, which don't explain certain keywords found on character cards or the battle cards.
The character figures are really nice – and in a particularly excellent touch, each gets a stand that also displays their character card really neatly, which is excellent for collectors. Bonus points to Funko for the variety in characters too, with some superbly varied and unusual choices in the first series, including Throg (Frog Thor), Croctor Strange (surely you don't need me to explain that one!), 'smart' Hulk alter ego Doc Green and even Captain Marvel's Flerken cat, Goose. The characters feel really thematic in terms of their bonus powers and stats too.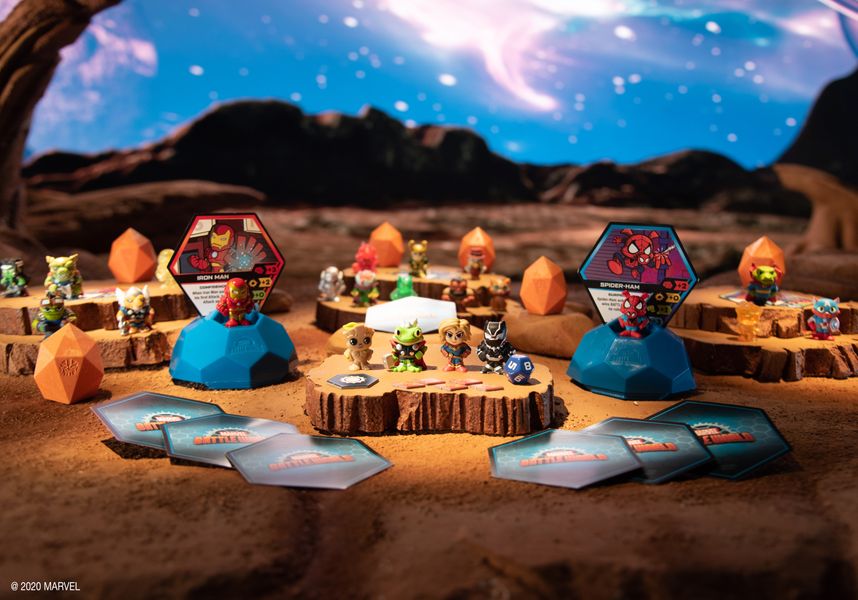 The battle cards themselves have nicely colourful art and some real variety in settings and enemies, though there's little to distinguish many of them from a game mechanic point of view, leaving proceedings feeling far less thematic than the hero characters.
One of the most exciting aspects of the game is winning a Thanostone battle, as you're then able to crack open a real world Thanostone and add a surprise new character to your team. You'll have a Thanostone and an accompanying sealed character card bag to open, which really is awesome. If you don't have a Thanostone, you can simply choose one of your spare characters to add to your team, but it's not quite the same as engaging in the act of breaking your way into the brilliantly designed Thanostones. It's a thrill that's difficult to recreate without actually sinking more money into buying more and more Thanostones, though of course that'll be entirely deliberate on Funko's part.
Though the game itself can feel less than satisfying and the rules do feel somewhat incomplete, as it doesn't outstay its welcome it can be a fun little 10-20 minute diversion. It's at its best when you have more characters to discover and it's undeniably weaker without those, but the cost of the Mega Pack (which contains six characters) or even just the odd single pack here and there (which contain two characters each), it's still a pretty fun game that's easy to pick up for players of all ages.
Enjoyed what you've read? Want to support my blog? There's no pressure of course, but every penny helps to keep this site running, as I earn no income from my writing here (though I may earn small fees from affiliate links posted on my pages).
However, I'd be truly grateful for any support that you could offer – and it's easy to do so at either of these links: Ko-Fi.com/geekmid or PayPal.
Any donations are truly appreciated – and I also appreciate you taking the time to read my articles. Thank you so much!
All donations are gratefully received and will help me keep the lights on here – as well as help to keep my writing dream alive! Please be aware though: there's no pressure. I just hope you've enjoyed reading my article!