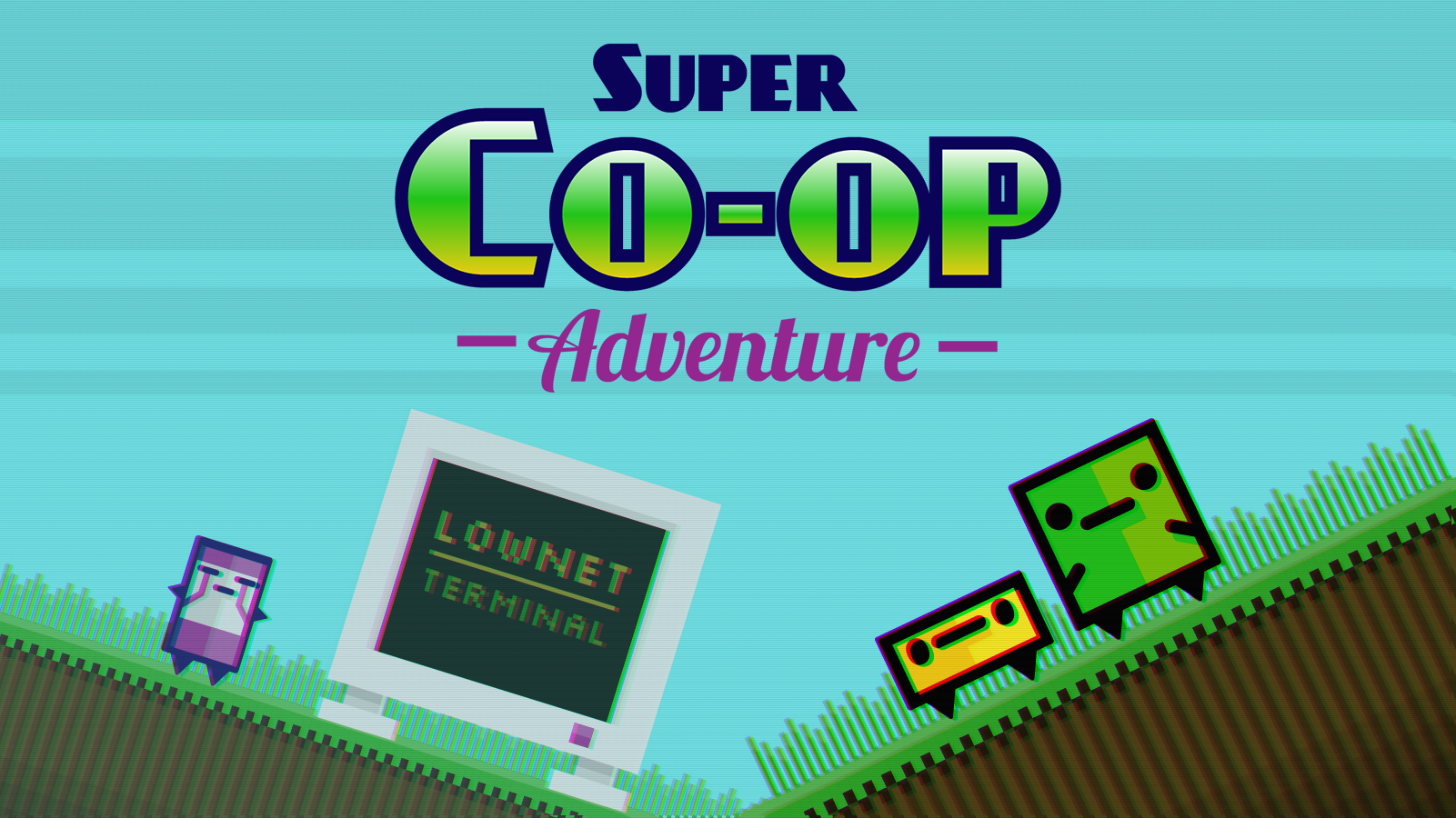 Available now on PC (itch.io) – Price: Pay-What-You-Want
If you've been reading my articles for a while, you'll know that I love finding little known, clever indie titles and trying to give them a bit of exposure (and if you're a new reader, welcome – I hope you like what you find on my site!).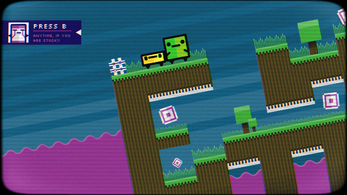 Super Co-Op Adventure is one of those very clever indie titles with a cute premise; it's a puzzle platformer featuring two little characters trying to escape a glitching computer world, each with their own abilities. One is small, can fit through little gaps and be used as a platform for the other character – who can jump, unlike the little one. Various special pads feature in the game world too, causing effects in the game world such as teleporting or moving blocks in order to progress.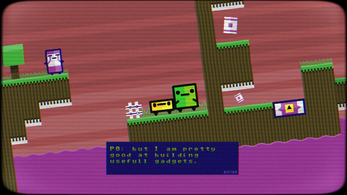 The game can be played, as you'd expect, by two players working together. However, with a smartly implemented control scheme it can also be played in single player mode, with one player taking control of both characters simultaneously.
It's cute, challenging and feels pretty unique – plus, it's available on a Pay-What-You-Want basis right now from itch.io. Super Co-Op Adventure is well worth trying out, especially given that you can name your price – and I'd absolutely recommend supporting the very talented developers of the game if you do give it a spin.
If you've enjoyed reading this – or any of my other content – it'd be much appreciated if you're able to share this article via social media.
I'd also be forever grateful if you're able to support me via: Ko-Fi.com/geekmid or PayPal – all of my work is provided for free and I earn no income from the blog, so any donations are gratefully received and assist me in keeping my writing dream alive.
Above all else though, thanks for reading – I truly appreciate it!
All donations are gratefully received and will help me keep the lights on here – as well as help to keep my writing dream alive! Please be aware though: there's no pressure. I just hope you've enjoyed reading my article!