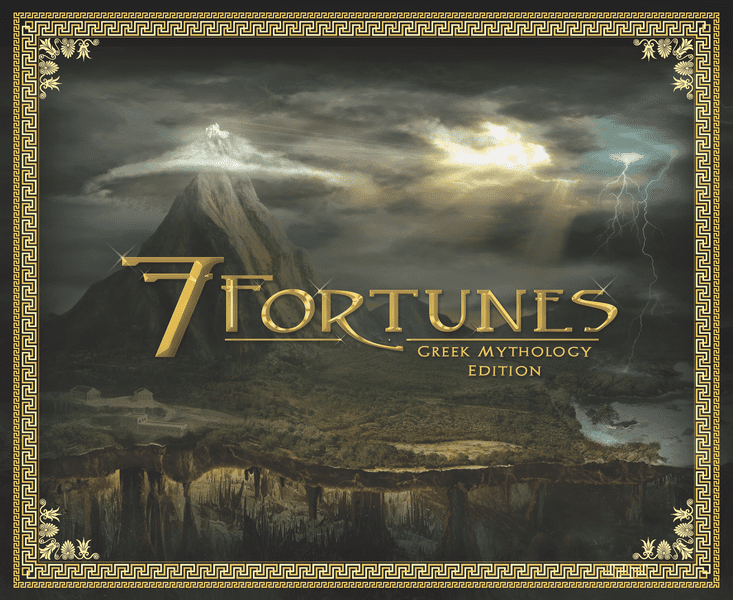 Please note that the Kickstarter campaign for 7 Fortunes is now live!
I've always had a huge interest in Greek mythology. Call it narcissistic (which is, of course, appropriate in relation to the subject matter too) but with my name being the same as that of a famous Greek hero (and who I was named after), seeing 'Jason' pop up throughout the stories really caught my attention when I was very young. It wasn't long before I was fully invested in the tales of meddling Gods, powerful Demigods and heroic mortals.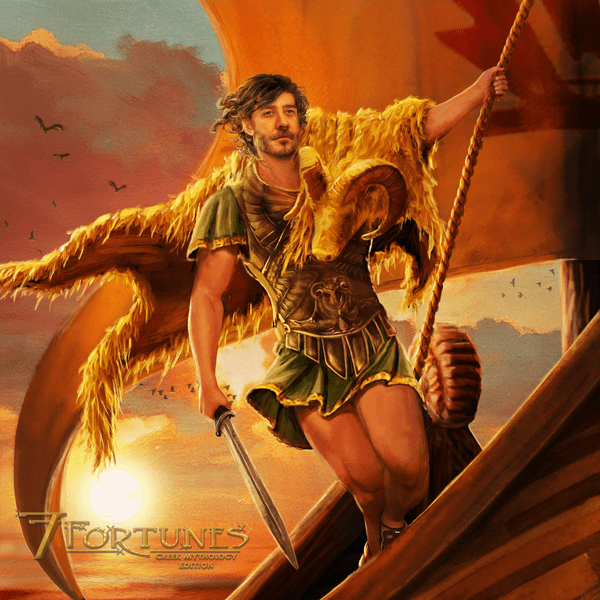 So of course, 7 Fortunes – with its foot firmly rooted in the tales from ancient Greece – was almost certainly going to appeal to me. It's a game that's been lavishly designed and produced with some absolutely beautiful artwork that vividly brings the theme to life.
The game itself is very open and most information is available to all players throughout, with very little in the way of luck, though the initial gambling phase – which plays out a little like Blackjack, with players competing to be the closes to draw cards that reach the total of 7 without going over and gambling on the outcome – is the major exception to this and does add a real frisson of tension and excitement to each round. There's the odd occasion where dice rolls are used too, though these aren't too prevalent.
Each player has their own board, and will purchase items from the shared pool, as well as 'Epics' – essentially massive game-changing events – from their own set of Epic cards. Players also have their own character role card, which will give them bonuses and abilities over the course of the game, with the ultimate aim being to produce 150+ victory points in a single turn.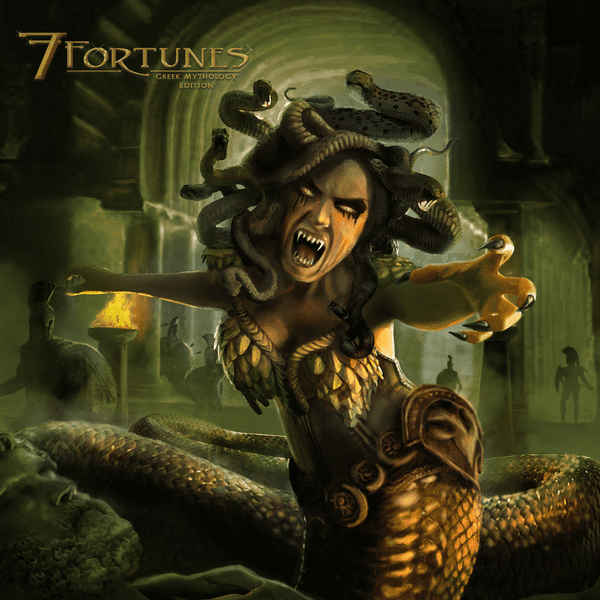 Despite how complex the game can look at first – with lots of text on the boards and cards – it's actually pretty easy to get your head around what's going on and how best to build your victory points. Some unlucky draws during the Stacking section of the game ( the Blackjack-esque gambling phase) can hamper your chances at success, but equally a very lucky draw can help you to get ahead – over the course of a game, it's likely that both things will happen, balancing the success somewhat (unless you really do try to unnecessarily push your luck – or play too cautiously during this phase).
The trick is to know the abilities and worth of each item in the game; once players are more familiar with the way that each character, item and Epic works – as well as the relative value of items, which fluctuate throughout the game – it becomes much more reliant on skill than luck. I found this the biggest hurdle in my first game; knowing how each item and ability works, as well as how this will assist you to win, is vital in planning out what you do on any given turn.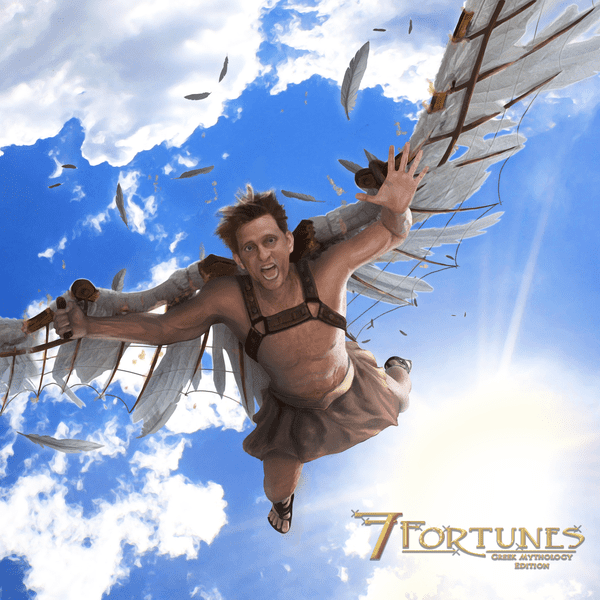 Though 150 victory points can seem like a really big target when you first start playing, it's remarkable how quickly you can build an engine that'll produce this for you – though there are ways that other players can stop you from producing a certain number of points and slow you down. The game length will vary and increase depending on the number of players involved – with up to six players, it's likely to take around 90 minutes, though this is much reduced for smaller numbers of players.
My biggest concern is that it is possible for players to be eliminated from the game entirely; in a three player game this won't be a huge issue given how quickly the game progresses, but I can see this being a problem with larger numbers of players involved.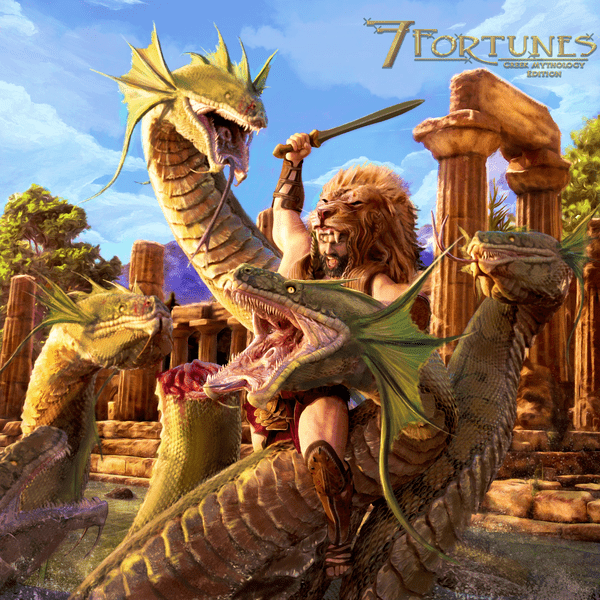 I definitely enjoyed getting to grips with 7 Fortunes and I'm very keen to play again. The game's Kickstarter campaign launches on the 2nd of June and there'll be a host of stretch goals to reach; if you're a fan of very competitive tabletop games with a high level of pure strategy and minimal luck, it should be right up your street. I'm very impressed with how well designed it is, as well as how high the production values are; I wish the team behind 7 Fortunes the best of luck with the crowdfunding campaign; it's a pretty unique feeling game that deserves to be seen and played by as wide an audience as possible.
Enjoyed what you've read? Want to support my blog? There's no pressure of course, but every penny helps to keep this site running, as I earn no income from my writing here (though I may earn small fees from affiliate links posted on my pages).
However, I'd be truly grateful for any support that you could offer – and it's easy to do so at either of these links: Ko-Fi.com/geekmid or PayPal.
Any donations are truly appreciated – and I also appreciate you taking the time to read my articles. Thank you so much!
All donations are gratefully received and will help me keep the lights on here – as well as help to keep my writing dream alive! Please be aware though: there's no pressure. I just hope you've enjoyed reading my article!