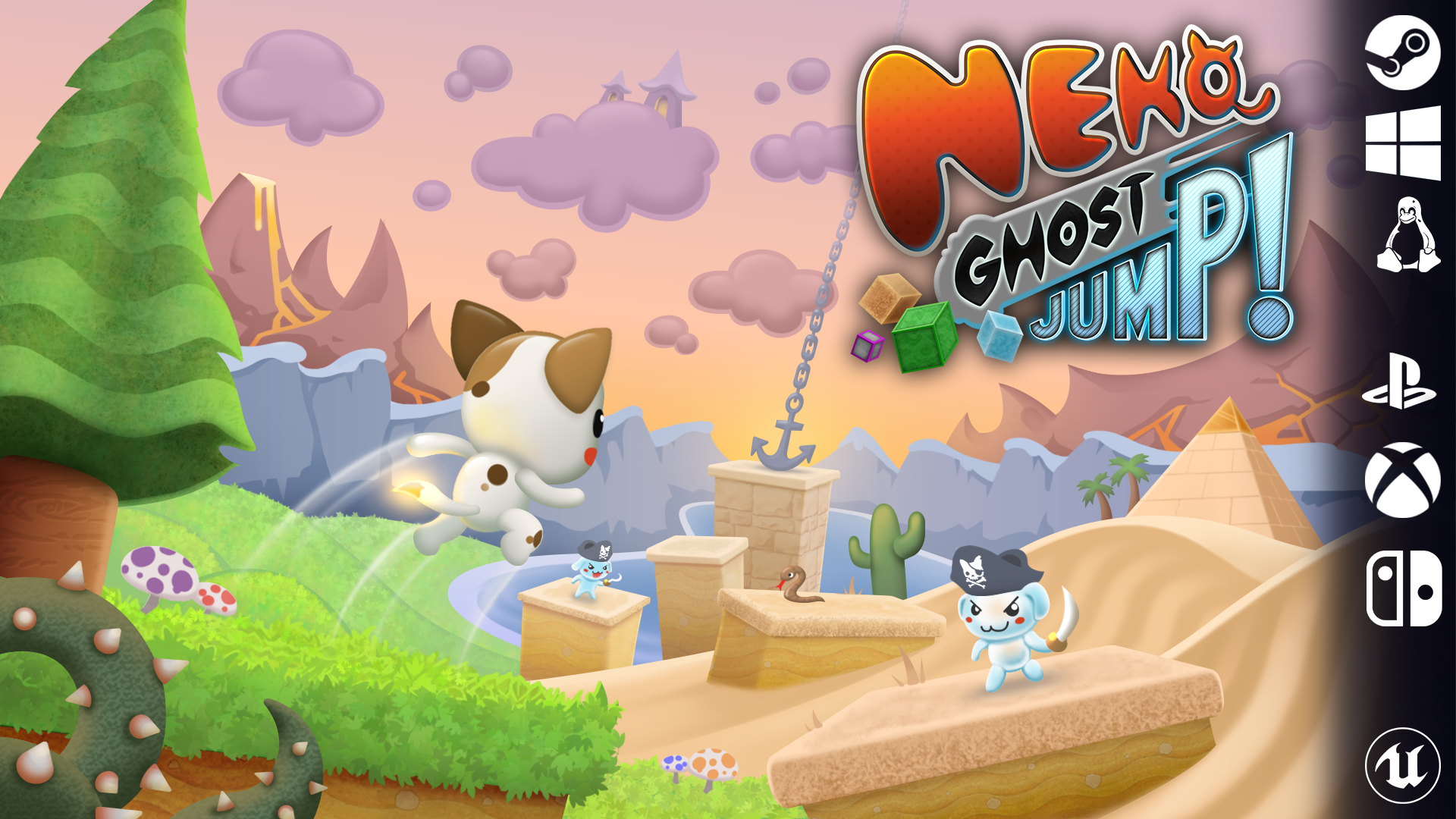 I've always had a soft spot for cutesy 2D platformers, having grown up playing them in the 80s and 90s – and, mostly thanks to indie developers, they seem to be just as popular as ever today. The 3D platformer has been undergoing a bit of a resurgence recently too, with games such as Yooka-Laylee, not to mention the remastered trilogies of Crash and Spyro, bringing the genre back into the spotlight.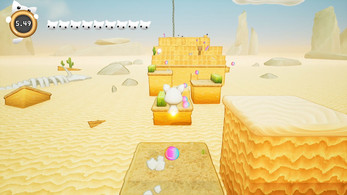 Neko Ghost, Jump! – currently seeking funds on Kickstarter – looks to have cracked both the 2D and 3D platforming styles at once. With puzzle platforming utilising both standard horizontal and three dimensional perspectives, it's a very appealing creation that's been wonderfully designed from an audiovisual point of view – and it plays beautifully too.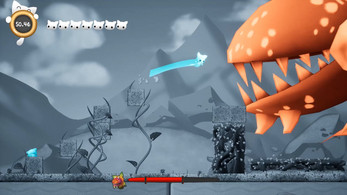 Having already won awards – for Best Casual Game at Dreamhack Anaheim 2020 and 1st place for Best Platformer at Unreal Florida Competition 2019 – it's very clear that Burgos Games is on to a winner with Neko Ghost, Jump!
Should the Kickstarter campaign be successful – and there's no reason to believe it won't be, given that it reached 20% of its funding goal in just over a day after launching – the plan is to release Neko Ghost, Jump! on PC and all current and next gen consoles in January 2021.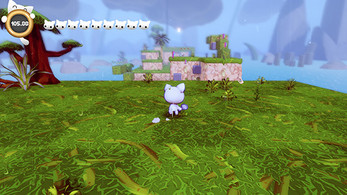 Go check out the game's Kickstarter campaign here – pledges for the game on your choice of format start at just $15, with some great opportunities to be involved in the design of game elements available at the higher pledge levels.
I'm looking forward to seeing more of Neko Ghost, Jump! and wish Burgos Games all the best with the crowdfunding campaign. You can check out the game's Kickstarter campaign video here:
Enjoyed what you've read? Want to support my blog? There's no pressure of course, but every penny helps to keep this site running, as I earn no income from my writing here (though I may earn small fees from affiliate links posted on my pages).
However, I'd be truly grateful for any support that you could offer – and it's easy to do so at either of these links: Ko-Fi.com/geekmid or PayPal.
Any donations are truly appreciated – and I also appreciate you taking the time to read my articles. Thank you so much!
All donations are gratefully received and will help me keep the lights on here – as well as help to keep my writing dream alive! Please be aware though: there's no pressure. I just hope you've enjoyed reading my article!