Hello readers! Hard to believe, but it's December already – and just over three weeks until Christmas. Scary!
Speaking of the terrifying passage of time, somehow another week has passed – which means another seven articles to round up for your perusal.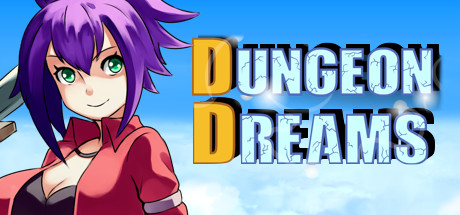 First up was a look at the very promising 'roguelike romance JRPG', Dungeon Dreams, the final version of which launches at Christmas (as we've already covered, that is very soon indeed!). With a lot of interesting elements, systems and genres mingling within the game, it certainly seems to be a unique and enticing proposition.
Oh look, it's me! I finally gathered together all of my non Mid-Life Gamer Geek work, with quick summaries and links included. Not one to blow my own trumpet or have much confidence in myself, it was surprising even for me to see how much work I've had published elsewhere this year, especially as I've kept up a daily schedule here for more than six months as well.
A long overdue review of horror game Man of Medan, the first game in The Dark Pictures Anthology, I found an intriguing, visually impressive and creepy experience that unfortunately fell foul of a few niggles with the gameplay. I do think it's a pretty promising start for what I hope is an ongoing series; I'm very much looking forward to the second game, Little Hope.
A brief check in here on the Google Stadia, one week after launch. A weirdly muted presence on social media from a top Google figurehead (who's still AWOL as of now) and some issues with the hardware that aren't all bandwidth related have meant that Stadia seems to have failed almost before it's had a chance to make much of an impact on consumers – gamers and non-gamers alike.
Games with Gold – December 2019
A nice selection of games for December's Xbox Games with Gold service; the biggest news being the inclusion of the relatively recent dinosaur theme park management sim, Jurassic World Evolution. With a big, nostalgic chunk of content on the way in the form of the Return to Jurassic Park DLC, it's a canny move to get the core game into the hands of as many people as possible beforehand.
As a long time player of the sometimes infuriating but generally fun tabletop card game Munchkin (though most often its Munchkin Cthulhu variant), I had high hopes for the video game adaptation. Sadly, the game quickly becomes tiresome and repetitive, despite the publisher's insistence that its random nature will lead to endless possibilities. A real shame.
Finally, yesterday I checkeed out the Civ-esque mobile game DicTater, a strategy title with an awful lot of potato-related puns and tomfoolery. This one looks very promising indeed and – having been fortunate enough to give an early version a quick spin – I'm pleased to report that it plays well and looks to be delivering on its early promise. It's live on Kickstarter now – and is a little over halfway to its funding goal after a day. Well worth chipping in for, if Civ games and potato puns are your thing.
So there we have it. Another busy week and another varied collection of articles. More are on the way very soon!
Enjoyed what you've read? Want to support my blog? There's no pressure of course, but every penny helps to keep this site running, as I earn no income from my writing here. If you did want to support the site and my writing, you can do so at either of these links: Ko-Fi.com/geekmid or PayPal. Any donations are truly appreciated, but so is the fact that you took the time to read my articles. Thank you so much!
All donations are gratefully received and will help me keep the lights on here – as well as help to keep my writing dream alive! Please be aware though: there's no pressure. I just hope you've enjoyed reading my article!