Though lockdown restrictions are easing, people are forgetting that we're still in the middle of a global pandemic. It's still important that we stay at home and avoid contact with other people as much as possible; yet that means more time stuck at home, trying to find ways to entertain ourselves.
Those of you who know me well or have read my articles for a while know that I'm very passionate about board games. The problem is that many board games are multiplayer, quite often requiring a minimum of three players.
Yet I've covered quite a few that have single player modes or are single player only, making them perfect to be enjoyed without needing to have any of that pesky contact that we humans so often crave – but is fairly risky in the current climate. So I thought it'd be the perfect time to showcase some of the games I've reviewed – and they're all games that I've played alone before, finding them to be satisfying challenges to while away the time.
Let's get this one out of the way first, shall we? Though I 'only' reviewed the video game version on here and you may not want to deal with playing through a stress-inducing outbreak while there's one going on in the real world, Pandemic is an extremely satisfying, brilliantly designed game. Though it's only just received an official solo play variant, the co-operative, players vs the diseases nature of Pandemic means that it's pretty straightforward to play alone and just take care of multiple roles as you play. If you're ok with the theme, I can highly recommend Pandemic.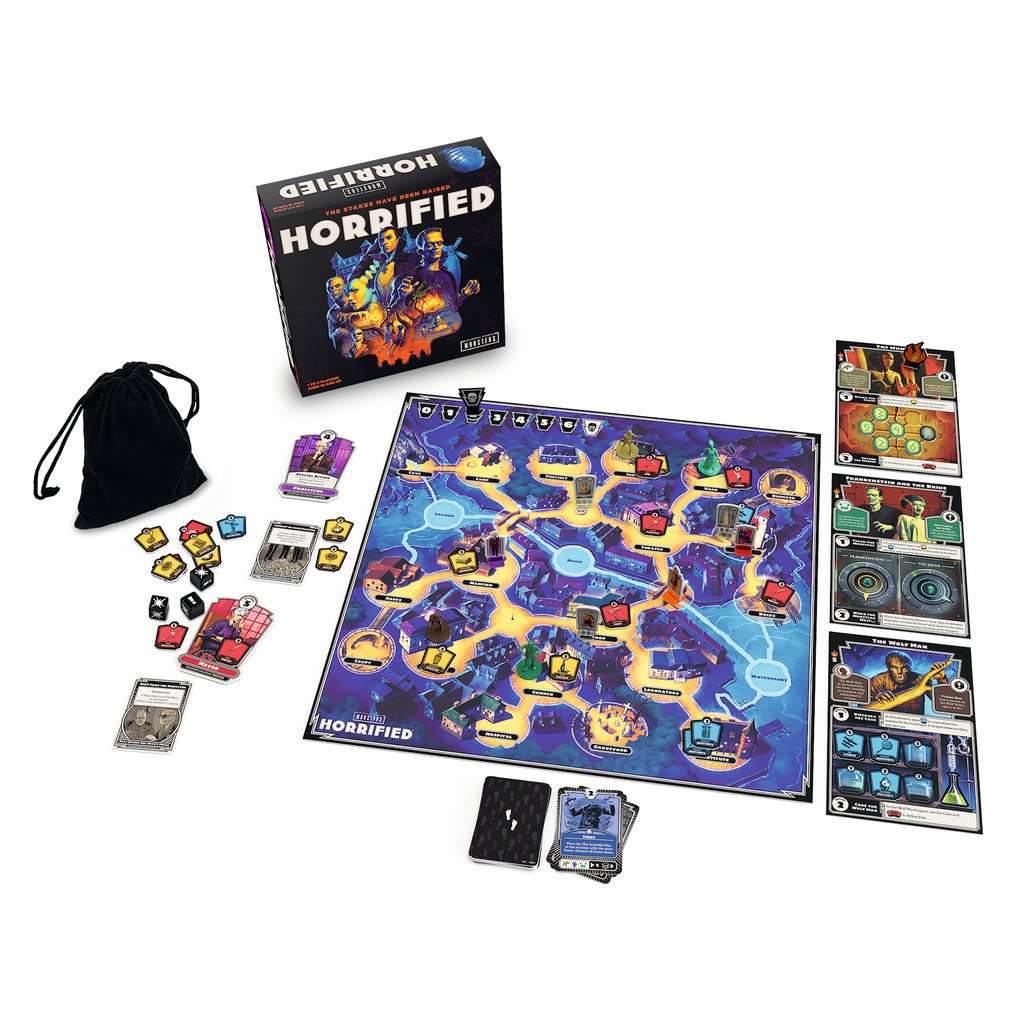 Playing not unlike a Universal Monsters-themed Pandemic, Horrified is another co-operative game which pits players against the game. In this instance, you'll face off against a selection of classic Universal Monsters, each handled in a stunningly thematic way – and the one player mode is already included. I'm a massive fan of monster movies and the Universal Monsters in particular so I may be a little biased, but Horrified is one of the best games I've played in a very long time. It's accessible, challenging and has quite a bit of variety thanks to all of the different monsters that are included – and it's absolutely dripping with luridly coloured theme. Superb stuff.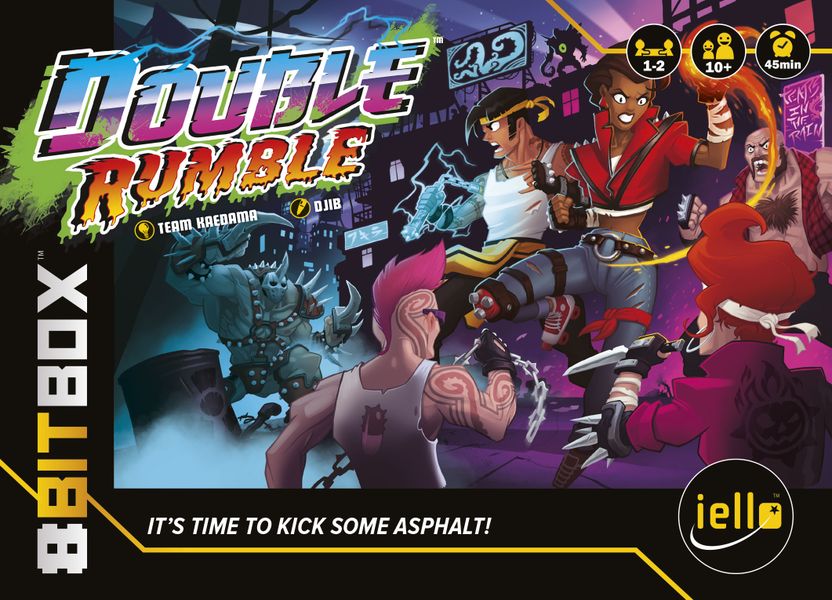 A caveat for Double Rumble: you will need to also have access to iello's excellent 8-Bit Box in order to play it. A board game tribute to classic side scrolling beat 'em ups, Double Rumble is another game that's perfect for the solo player (though it can also be played by two people, with each player controlling one character each). With special moves, equipment to find and huge bosses to defeat, it does a great job of recreating the beat 'em up feel for the tabletop – and the graphic design, complete with tons of pop culture references and in-jokes, shows a great knowledge of (and passion for) the source material. Not the most satisfying game in the world, but it's a fast playing and easy to learn little game that's great for those of us raised on arcade and console titles such as Double Dragon, Final Fight and Streets of Rage.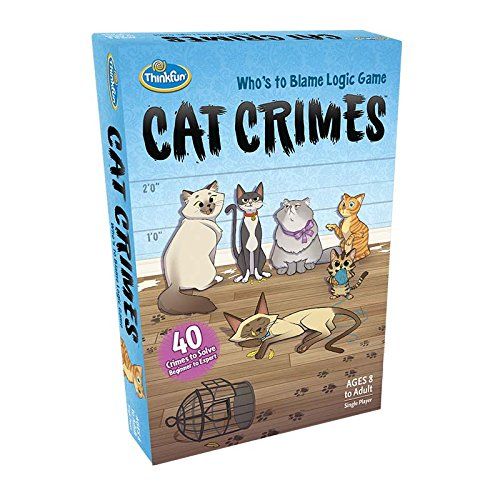 Though less of a game and more a series of 40 logic puzzles, Cat Crimes is a great way to challenge the grey matter. Though the feline incidents start out very simple to solve, it doesn't take too long for them to get very tricky indeed. If you're a fan of Sudoku or similar logic puzzles, you'll probably find yourself drawn to the cute, appealingly naughty pets featured in Cat Crimes. A standalone sequel, Dog Crimes, is also available – should you be a dog person rather than a cat lover, that should fit the bill nicely for you instead (though I haven't tried Dog Crimes, I assume that it's a very similar experience, albeit with 40 new puzzles!)
Arkham Noir Case #1: The Witch Cult Murders
If cheeky cartoony pets seem a bit too childish for you, single player detective game Arkham Noir may well be up your street. Essentially reimagining HP Lovecraft as a detective seeking to solve a horrific series of murders, it's a nicely thematic and satisfyingly challenging game. There's a few more cases available as well as this one if you want to try out slightly different settings, but I found The Witch Cult Murders to be a really well done game – as I'm a big fan of the Cthulhu Mythos, this one definitely hit all of the right buttons. Note: Arkham Noir is single player only.
I've always been a fan of city-building video games and I've never really found a board game that scratches the same itch that the original Sim City did for me. Though Flip City can feel a bit abstract and doesn't really feel like you're building a city as you flip through your deck, it's a visually pleasing game with some very clever mechanics and a nicely minimalist design. It's a decent game to play solo, with the added benefit that it moves at lightning speed. Well worth giving Flip City a go – and it also has a number of standalone sequels that can be added to the base game for further variety if you choose to.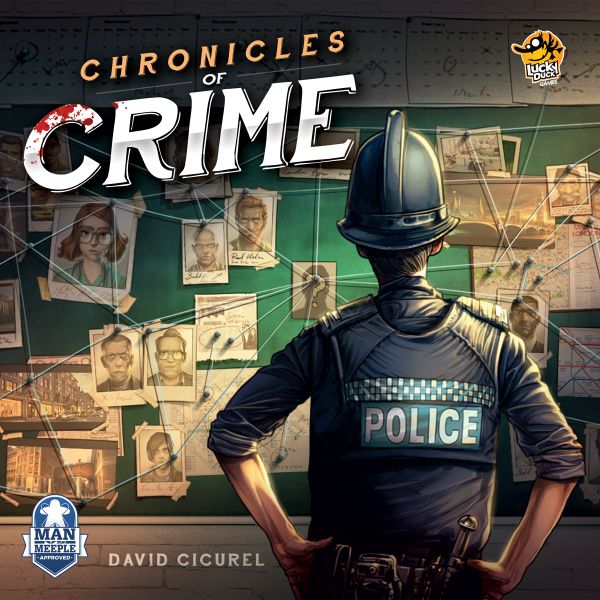 One of the meatier games on this list, Chronicles of Crime is a game which sees you solving a variety of involving, deep crimes with the aid of an app. Each card in the game has a QR code, which allows the cards to function differently (ie be different characters, for example) depending on which case you're playing through. It's got some brilliantly implemented mechanics and the way that you build up evidence, find clues in virtual crime scenes and think about how best to spend time investigating over a set period in the game is superbly done. It really is a game worth checking out and despite being much more involved, it's a pretty accessible game due to the app doing a lot of the heavy lifting in play.
So there you are. Just a few of the games I've previously covered that are suitable for solo play and – should we ever emerge from lockdown intact – in most cases, for more players too. I hope you see something there that'll help you while away the odd hour or two where you may be at a loose end.
Enjoyed what you've read? Want to support my blog? There's no pressure of course, but every penny helps to keep this site running, as I earn no income from my writing here. If you did want to support the site and my writing, you can do so at either of these links: Ko-Fi.com/geekmid or PayPal. Any donations are truly appreciated, but so is the fact that you took the time to read my articles. Thank you so much!
All donations are gratefully received and will help me keep the lights on here – as well as help to keep my writing dream alive! Please be aware though: there's no pressure. I just hope you've enjoyed reading my article!