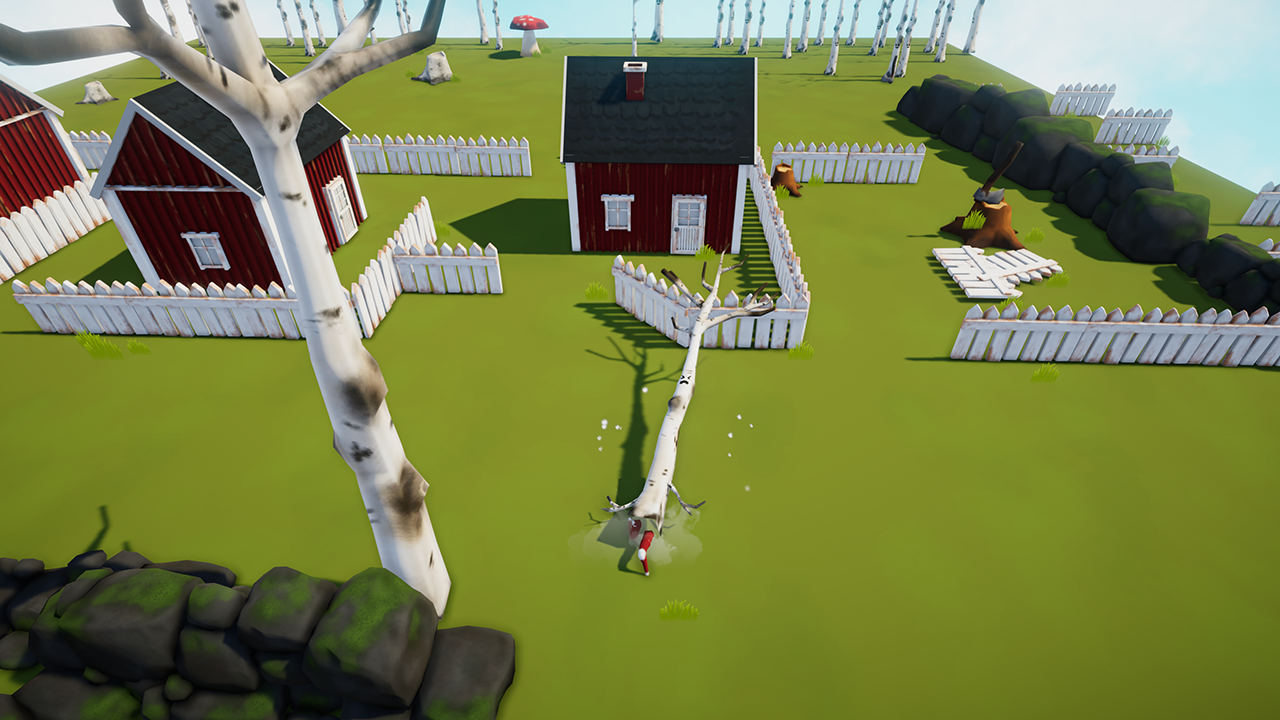 Surreal, deliberately difficult to control physics games have grown in popularity over the last few years. Games such as Octodad: Dadliest Catch – in which an octopus disguised as a human has to ensure his true cephalopod nature is hidden from the world – and I Am Bread – where you play as a slice of wayward bread on its way to the toaster – are just two very high profile examples.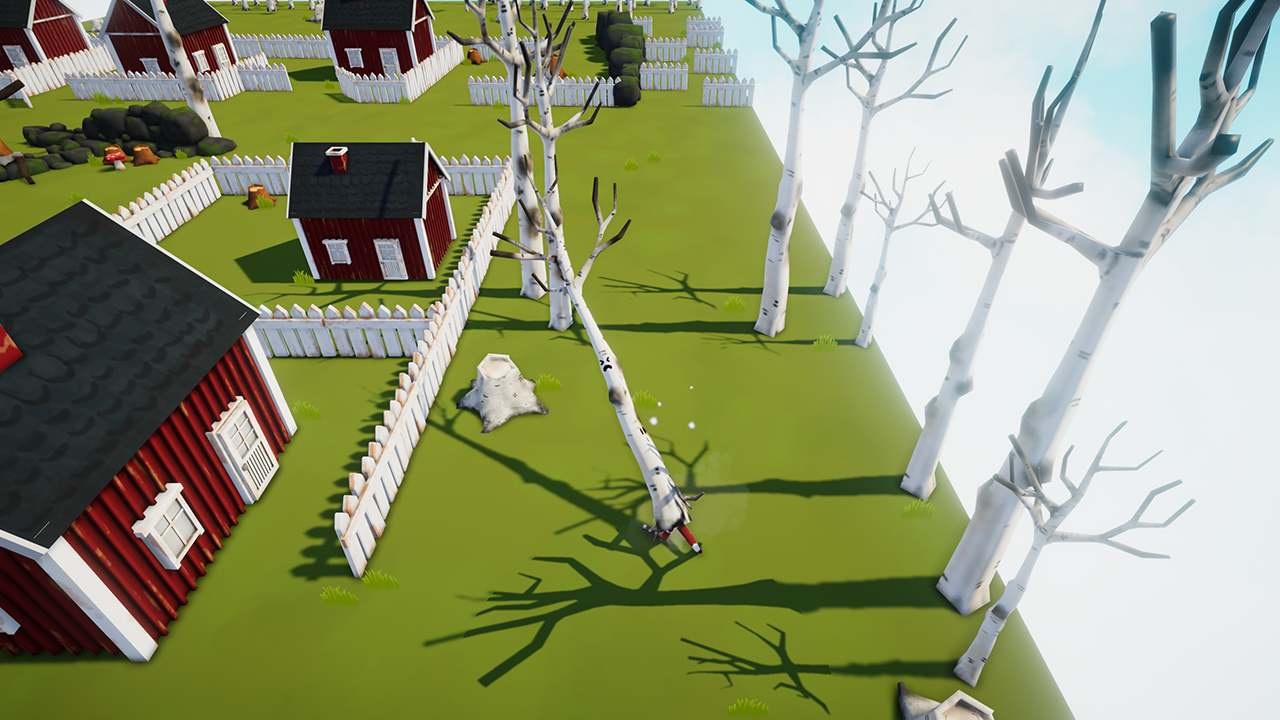 And here we have OddyTree, a quick little experience in which your walking, clumsy tree has to make its way through a small village to the safety of the forest on the other side of a short patch of land.
It's a very brief game – originally created for the Indie Schooltrip GameJam 2019 – and is not likely to last you much more than ten minutes. The controls – which see you trying to keep your struggling tree, with its charmingly characterful facial expressions – can be frustrating, but this is entirely intentional. WASD move your tree and you can balance it (or at least try to!) in any direction with the arrow keys.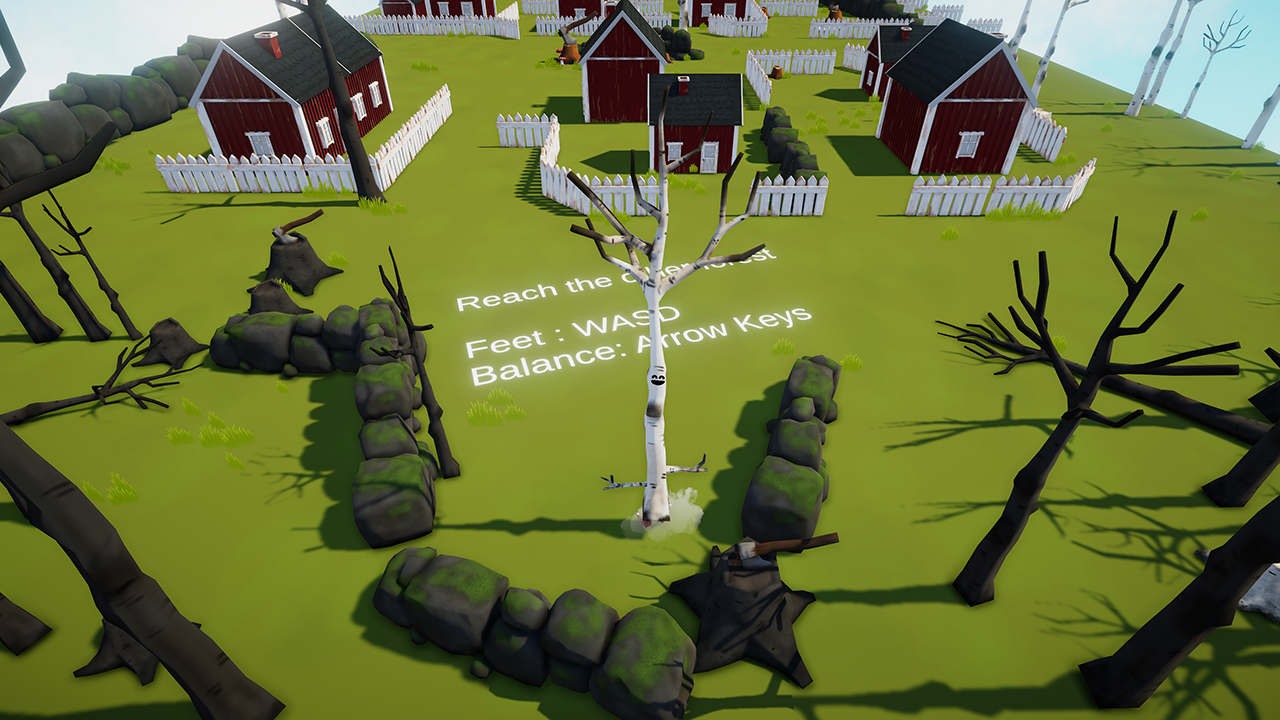 It'd be cool to see a more fleshed out, fully featured game of the concept from the developers, but this version is at least a free download (you can find it at itch.io) so you don't have anything to lose in giving it a go – and giving the cute little tree a helping hand on his brief journey.
Enjoyed what you've read? Want to support my blog? There's no pressure of course, but every penny helps to keep this site running, as I earn no income from my writing here. If you did want to support the site and my writing, you can do so at either of these links: Ko-Fi.com/geekmid or PayPal. Any donations are truly appreciated, but so is the fact that you took the time to read my articles. Thank you so much!
All donations are gratefully received and will help me keep the lights on here – as well as help to keep my writing dream alive! Please be aware though: there's no pressure. I just hope you've enjoyed reading my article!