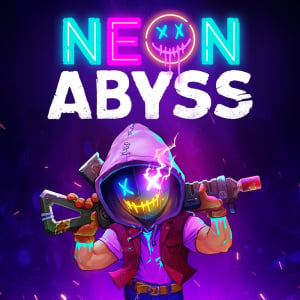 Though the number of indie games that have roguelite elements or structures seems to be increasing exponentially, there are certain elements that make these elements really appealing, both from the designer's and player's perspective.
Chief among these is the procedural generation, which usually helps to keep things feeling suitably fresh, exciting and surprising when done right. The level of challenge is usually pretty high, but this is often offset by the fact that characters can be levelled up between attempts at the different stages in the game.
Neon Abyss is a great example of this from what I've played so far – and adds some really cool elements into the mix, such as pets, which in gameplay terms are very shoot 'em up-esque drone-style companions (which, in a further neat touch, evolve the longer you stay alive). The whole game has a really appealing pixel art look with some spectacularly colourful touches and effects, along with a brilliant electronic soundtrack.
Though it's only just released today, it's been added to the Xbox Game Pass service and is definitely a worthy addition. The cyberpunk/urban fantasy run and gun gameplay is punctuated with some fun, varied mini-games too – I'm very much looking forward to playing a lot more of Neon Abyss; a full review will follow.
I'd be forever grateful if you're able to support me via: Ko-Fi.com/geekmid or PayPal – I earn no income from the blog, so any donations are gratefully received and assist me in keeping my writing dream alive, helping me to keep the website running and to bring you fresh new content on a daily basis. Thanks for reading – I truly appreciate it!
All donations are gratefully received and will help me keep the lights on here – as well as help to keep my writing dream alive! Please be aware though: there's no pressure. I just hope you've enjoyed reading my article!