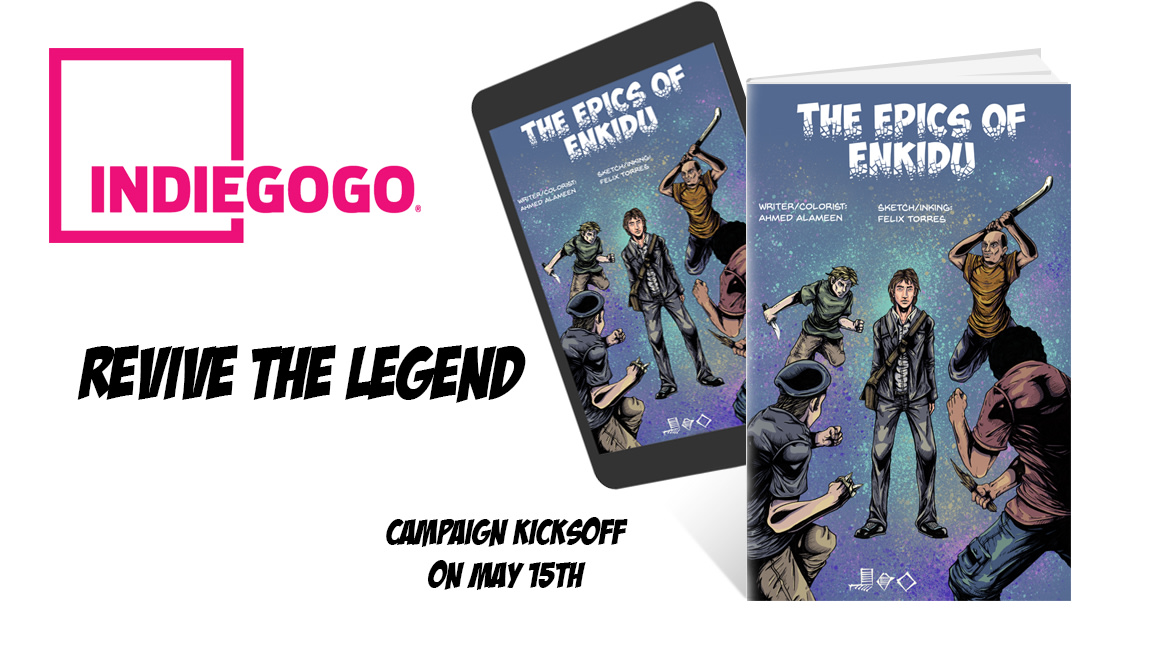 It's not often that I feature crowdfunding campaigns here, but this one is – in my opinion – deserving of a bit more publicity, especially as I have autism myself; it's rare that autism spectrum disorder is treated respectfully, positively or by people who genuinely have close experience with the condition.
Essentially a sequel to the oldest known story in the world – The Epics of Gilgamesh (which was written approximately 1500 years before Homer's The Iliad) – The Epics of Enkidu is a comic book featuring a superhero with a difference – he has autism.
Written by Ahmed Alameen – who was inspired to write the comic by his autistic nephew – the crowdfunding campaign launches on IndieGoGo on the 15th of May. You can sign up for the pre-launch here.
You can also check out the trailer for the project below:
If you're interested in ancient history or in stories which raise awareness of autism in a positive manner, please consider backing the campaign yourself and helping to bring this worthy project to life.
I'd be forever grateful if you're able to support me via: Ko-Fi.com/geekmid or PayPal – I earn no income from the blog, so any donations are gratefully received and assist me in keeping my writing dream alive, helping me to keep the website running and to bring you fresh new content on a daily basis. Thanks for reading – I truly appreciate it!
All donations are gratefully received and will help me keep the lights on here – as well as help to keep my writing dream alive! Please be aware though: there's no pressure. I just hope you've enjoyed reading my article!