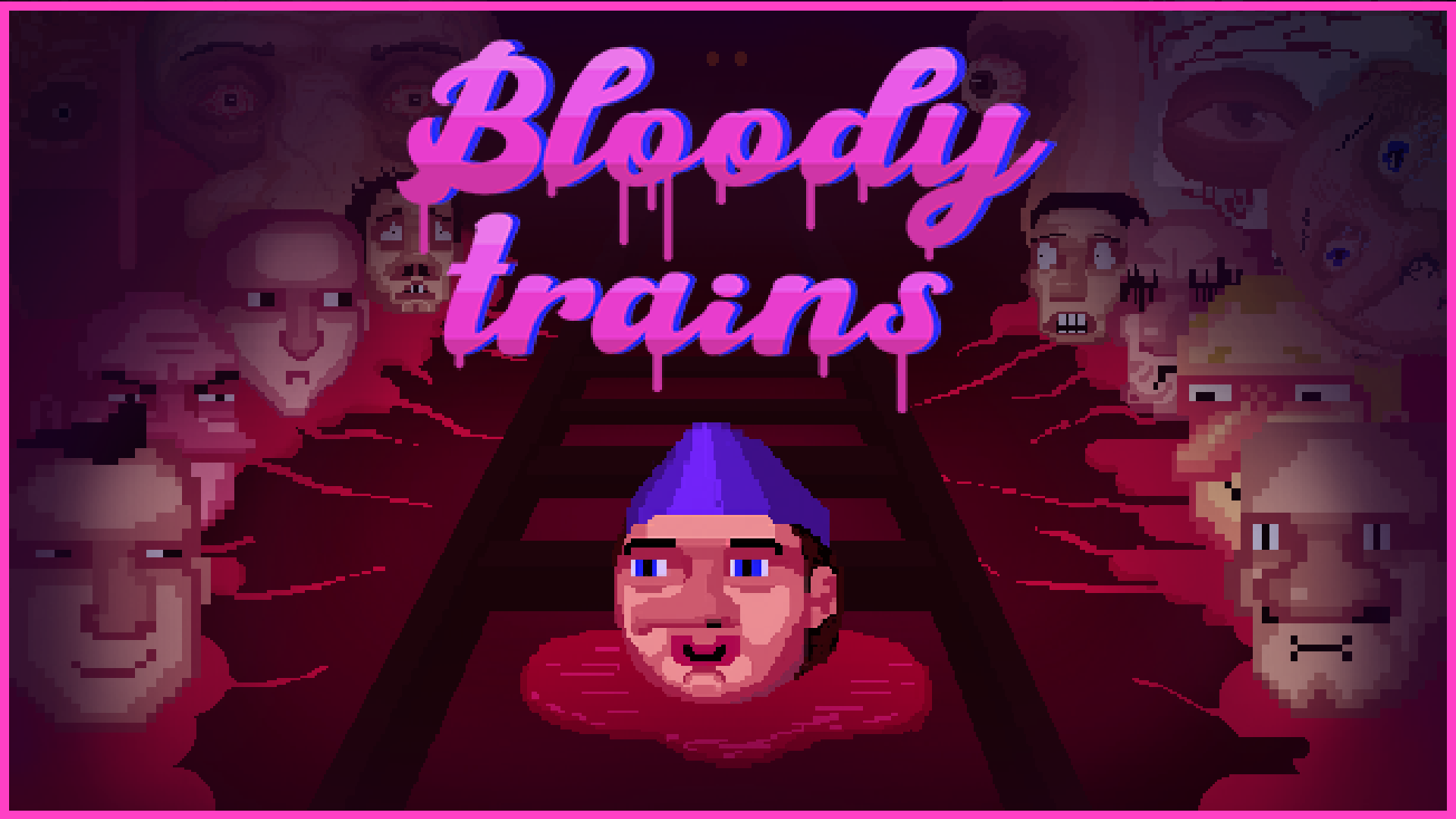 A phrase I can be heard muttering to myself quite often on the commute home from work, Bloody Trains is another game from indie developer and purveyor of very odd experiences, Marginal Act.
I've looked at two of their games before – baffling tea delivery simulator TUTUTUTU Tea Party and Vasilis. The former seems to share quite a lot of DNA with Bloody Trains; it's confusing, somewhat impenetrable and even has a similar look to many of the characters and even the concept of delivering drinks to customers on board a train.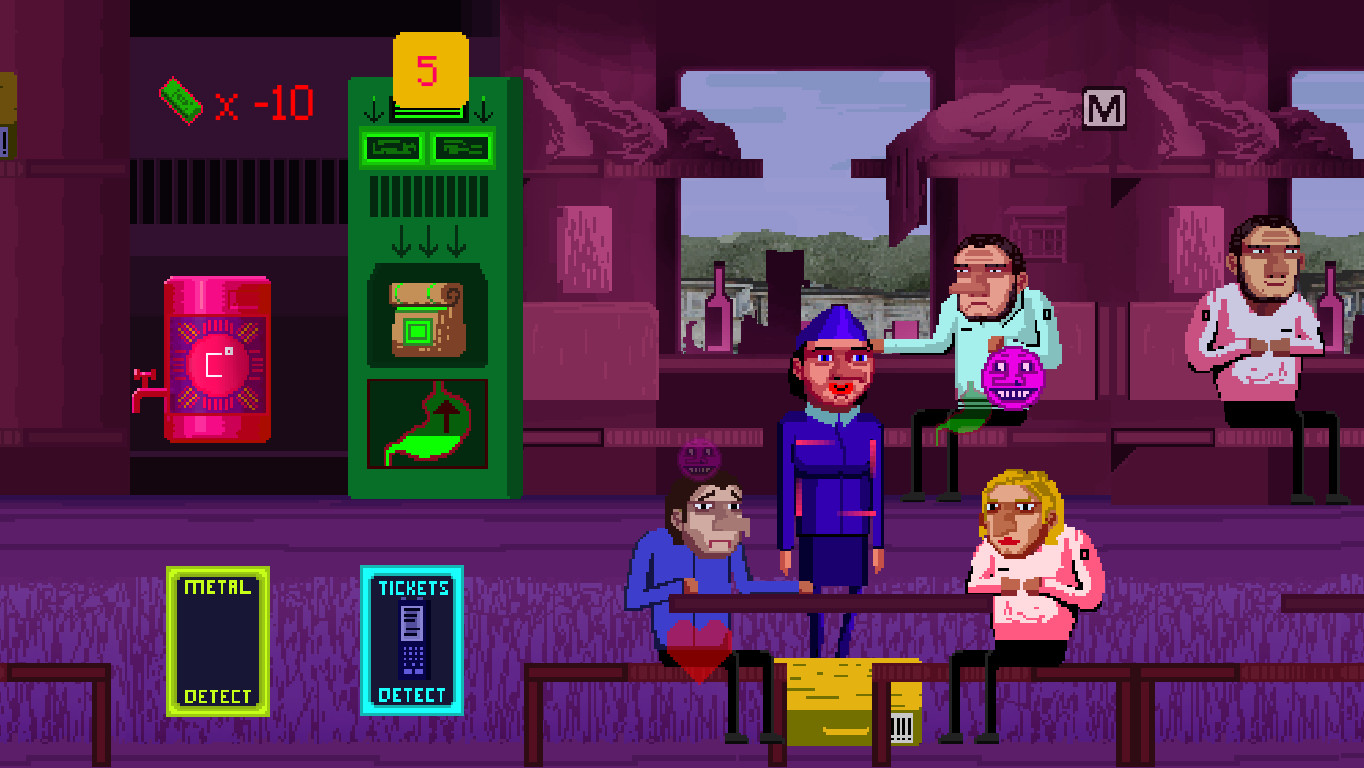 There seems to be an awful lot to keep your eye on in Bloody Trains and plenty of different levels and types of task, but I've been left utterly baffled as to how to accomplish anything beyond the most basic of drink delivery actions (I did at least work out how to stop a drink from spilling, though this was more the memory of performing the action in TUTUTUTU Tea Party than any clues gleaned from playing Bloody Trains).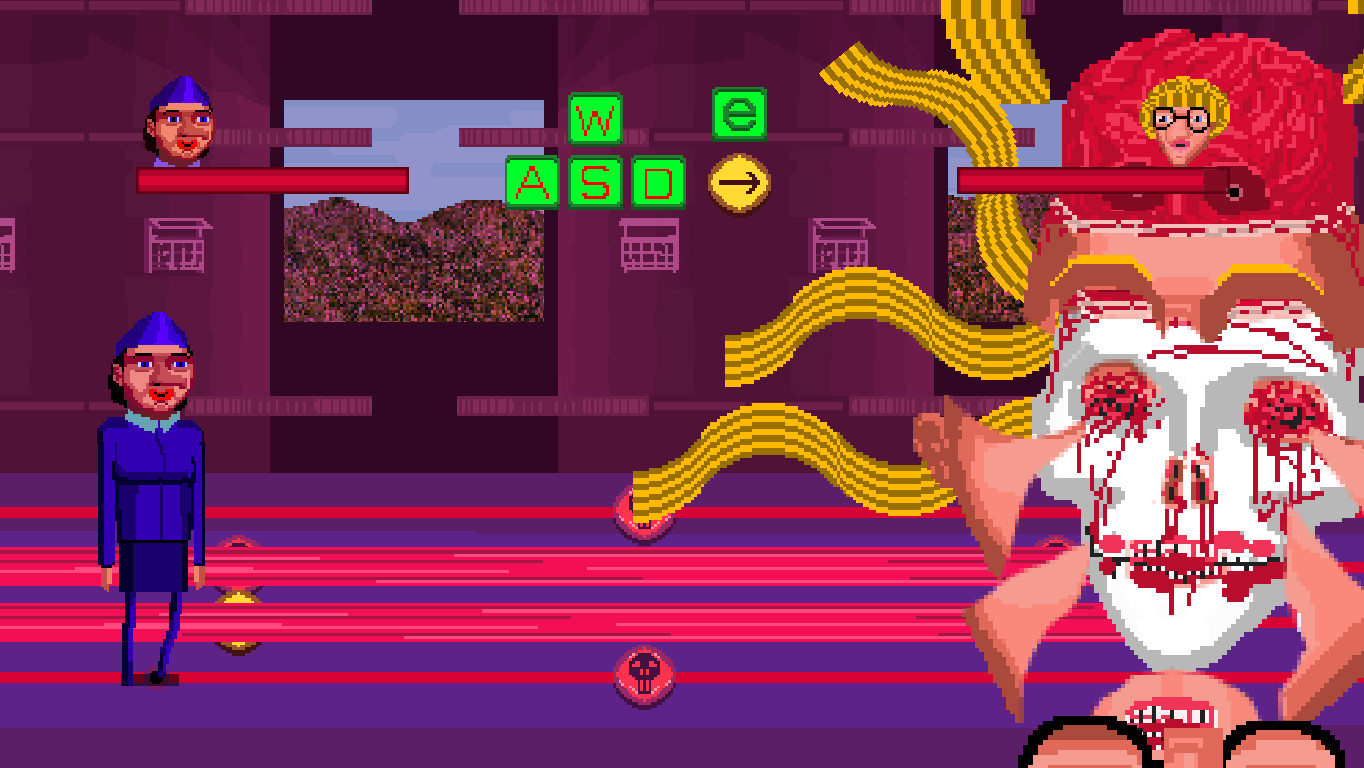 It's a surprisingly and suddenly gory game at times, too – though this is made more palatable by the pixel art style that's in place.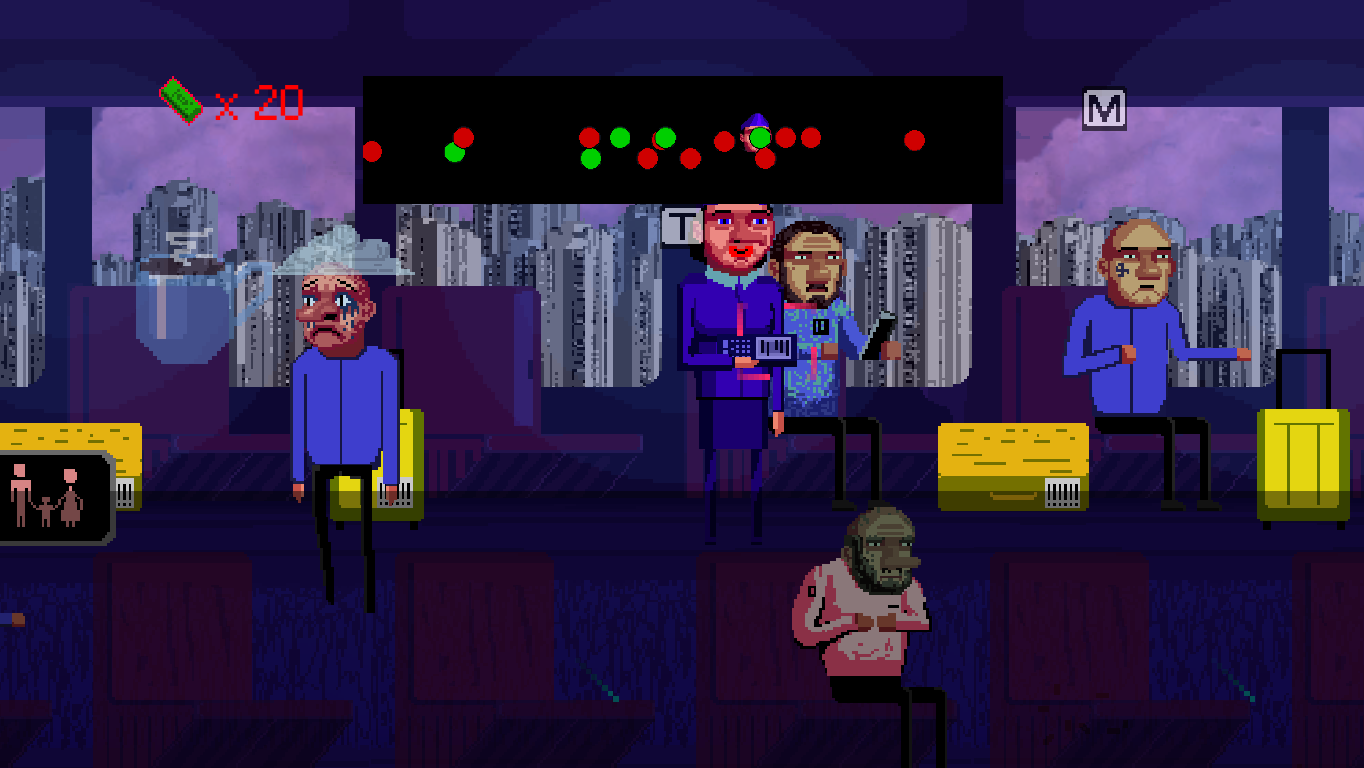 I have a lot of respect for Marginal Act's dogged determination to create weird experiences that just plop themselves onto Steam, fully formed and nightmarishly bizarre, without much in the way of explanation or any obvious hand holding. They're certainly not for everyone, but they do have a real off kilter charm; those gamers who believe Death Stranding to be the weirdest – or most baffling – game they've ever played clearly haven't played or even seen a Marginal Act title.
Enjoyed what you've read? Want to support my blog? There's no pressure of course, but every penny helps to keep this site running, as I earn no income from my writing here (though I may earn small fees from affiliate links posted on my pages).
However, I'd be truly grateful for any support that you could offer – and it's easy to do so at either of these links: Ko-Fi.com/geekmid or PayPal.
Any donations are truly appreciated – and I also appreciate you taking the time to read my articles. Thank you so much!
All donations are gratefully received and will help me keep the lights on here – as well as help to keep my writing dream alive! Please be aware though: there's no pressure. I just hope you've enjoyed reading my article!