I distinctly remember missing the broadcast of the very first episode of He-Man and the Masters of the Universe in the UK; I was out playing with friends while it was on and we were all extremely jealous of the talk in the playground the next day, having not been able to witness what we were told was an absolutely mindblowing cartoon for ourselves. We didn't make the same mistake again. As with many of the most popular toys of the 80s, my family weren't able to afford many He-Man action figures – I distinctly remember only ever owning a single one; a customisable creature made up of various pieces called Modulok, who worked for She-Ra's villain Hordak – but for all of the dismissal we still hear about cartoons such as He-Man and Transformers being little more than toy adverts, to myself and my friends they were so much more.
It's wonderful to see the makings of the franchise in Power of Grayskull: The Definitive History of He-Man and the Masters of the Universe. It's a wonderfully detailed look at how the concept was first put together, how it evolved over the years and even how it led to the cartoon and live action movie – as well as how it was rebooted several times, with varying levels of success.
The process of moving from concept to toy line is absolutely fascinating and is something I must admit to knowing little about prior to watching the film, both in terms of how He-Man was created as well as in a more general sense from a toy manufacturer's perspective. It's wonderful to see and hear about all of the pieces falling into place and just how much work went into getting everything onto shelves, with an awful lot of designers, artists and marketing people involved at all stages of the process.
Just as interesting was the look at what was, for me, the most important piece of the He-Man franchise: the Filmation animated series, with some compelling looks at the techniques involved in bringing it to life – including the rotoscoping for many of the stock shots that fans of the series are so familiar with. Covering not just He-Man but also the literal sister series, She-Ra, it's another excellent delve into how these things are put together. I was particularly struck – as a kid who grew up watching both He-Man and She-Ra – by the fact that She-Ra is held in such high regard by both creators and fans; enjoying the female-led She-Ra cartoon wasn't something you could admit without ridicule back when it first came out, but it was a brilliantly written, well designed and appealingly animated show in its day. It's sad, however, to see the frustrating hand of censors and general do-gooders exert their influence over the content of the show, being responsible in part for the incredibly cheesy PSA-type announcements by He-Man at the end of each episode, as well as for the directive that She-Ra was not to use her sword to defeat enemies (seriously?).
It's similarly heartbreaking to hear how budget problems led to so much of the Masters of the Universe live action movie being compromised too, though it's wonderful to hear Dolph Lundgren and Frank Langella – the live action He-Man and Skeletor respectively – speak so fondly of their time shooting the film. It's a particular delight to hear how much the film means to Frank Langella – a well respected, 'serious' actor – as I'd always simply assumed that he'd have seen playing Skeletor as slumming it somewhat. Not so at all; he actually worked really hard to make Skeletor more than just a stereotypical, daft supervillain. Though the effect of that work on Skeletor's character isn't entirely evident in the finished movie, it's generally not up for debate that Langella does give an excellent performance, even buried under the make-up that renders him pretty unrecognisable.
The toy line's various reboots come under scrutiny, with the slightly desperate-seeming The New Adventures of He-Man line – a more space-bound retooling of the characters – being lamented in many ways as coming too soon after the original saga ceased production, as well as removing the appealing bulkiness of the classic range's characters.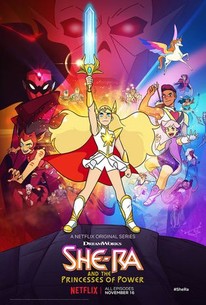 There have been other, far more successful reboots of the toy lines since then of course, as well as other animated shows and comics that have expanded upon and – in some cases – rejigged the lore that we know and love. So often we put lone authors or auteurs on a pedestal, but an impassioned case is made here for properties such as He-Man that are cobbled together from a huge amount of disparate people and media; just because something is designed literally by committee, it doesn't mean it's necessarily a bad thing. Perhaps Power of Grayskull is a film aimed at the kids who grew up with the original toys or cartoon series as a backdrop to their childhood – but there's so much here, from so many different personalities, that talk about the impact of He-Man on popular culture as well as its rise, fall and rise again (a more recent She-Ra series from Netflix has been incredibly well received both by critics and audiences) that it's likely to be a fascinating historical document regardless of your familiarity with the source material being discussed. And anything that makes me want to watch the endearingly crap Masters of the Universe live action film again must surely be an unqualified success, right?
Enjoyed what you've read? Want to support my blog? There's no pressure of course, but every penny helps to keep this site running, as I earn no income from my writing here. If you did want to support the site and my writing, you can do so at either of these links: Ko-Fi.com/geekmid or PayPal. Any donations are truly appreciated, but so is the fact that you took the time to read my articles. Thank you so much!
All donations are gratefully received and will help me keep the lights on here – as well as help to keep my writing dream alive! Please be aware though: there's no pressure. I just hope you've enjoyed reading my article!